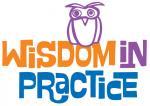 About
Wisdom in Practice was developed by Outside the Box to encourage and support the development of services led by older people.
The project aimed to build on the skills, knowledge and confidence of older people to enable older people to start or develop services. It worked with older people across Scotland to make a difference to the opportunities and services they can use.
We were particularly keen to work with older people who sometimes get missed from initiatives for older people, or feel they would like to start services that are designed around their circumstances. This includes people from the LGBT (Lesbian, Gay, Bisexual and Transgender) communities and BME (Black and Minority Ethnic) communities.
The work was supported by a grant from the Scottish Government under the Equalities funding programme. The projects that we have helped get underway or grow have also got support from Councils, NHS Boards, charitable trusts and fundraising.
We developed a range of resources through the course of this project which you can download below in the form of Hints & Tips, discussion papers and reports.
Hints & Tips: Creating successful groups
Hints & Tips: Being part of the process
Hints & Tips: Keeping everyone included
Hints & Tips: Getting Care and Support
Reports & other downloads