When we talk about the difference we make, it includes statistics and reach. But we know the impacts of community action mean more than numbers can show.  
We value the power of positive change, created by everyone – people, groups and communities, policy and practice – to make things work better for everyone.
Our team works with people across Scotland. 
We work to strengthen, enable and increase: 
Sustainable community action

 

Opportunities to influence and take part

 

Access to services and supports who listen and help people live well

 

Networks to share learning, ideas and grow connections

 

Supporting kindness and inclusion

 

Approaches that nurture people's wellbeing and resilience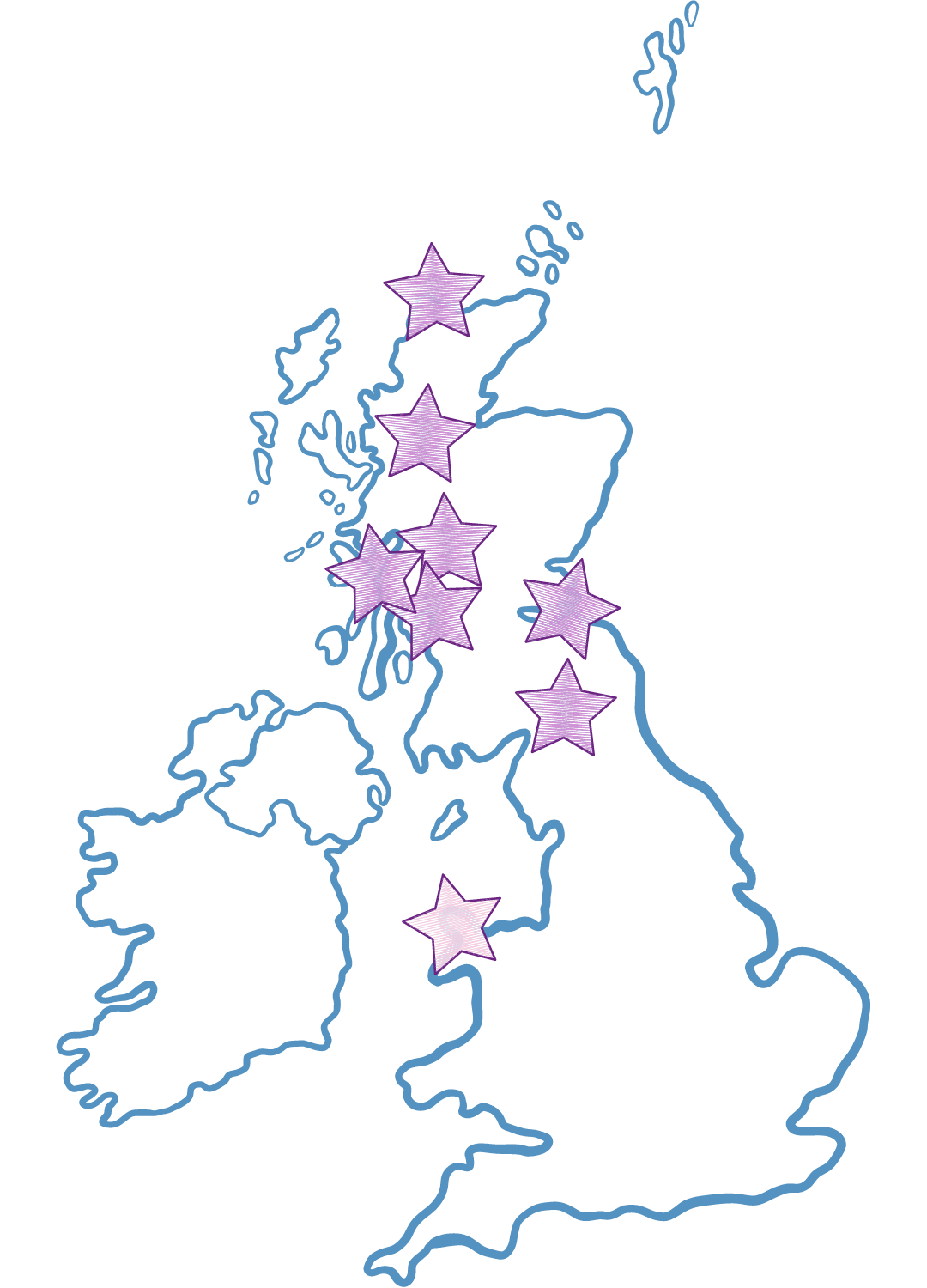 We worked with over 110 communities in the last year, helping them set up projects creating changes they want in their lives and to make their community work better for everyone. Over 10,000 people shaped the ideas, strengthening their influence on things that matter to them.

Case Stories: the impact of Outside the Box support
70 people in Borders experiencing loneliness in the strange post-pandemic time joined online and in person groups – enjoying local outdoor spaces and trying different wellbeing activities. The space to connect and have different conversations led to more people speaking up about standards of living and a lack of access for Disabled People. One community member said:
"It was only when I heard about Borders Buddies that things started to change a bit for me. Thanks to the support they gave me, I was able to take small baby steps, gradually getting out further on the mobility scooter. Every time I went out I felt more determined to overcome the odds! I've been in touch with the local Access Panel, the Community Council and others to try to fix local barriers to getting around."
100 families in Eyemouth are now working with local networks to share food bags – using warm, genuine peer support to ensure families have confidence, knowledge and access to healthy food, benefits and budgets information.  
"LINKS Eyemouth has made us feel like we are part of the bigger picture, where we are sharing things around food, recipes and budgeting to make sure our families get healthy food. The support is amazing and getting to know people - it's gone from strength to strength even during lockdowns and being cut off by storms!"
40 mums shaped our research on the impacts of informal peer-support for perinatal mental health, turning into practical resources used by 270 people to start new buggy walks and groups. 30 people came to our online LGBTQI+ perinatal wellbeing events, sharing community knowledge and tips around getting the right support. We've shared our learning to raise awareness of perinatal experiences, help create supportive networks and shape services. In a brilliant session on intersectional support, Deva from Braw Birth said: 
"Everyone deserves to have fertility and birthing experiences that give them dignity, respect and autonomy."
2,400 people have accessed our equality-based integration resources, co-produced by the New Scot women leading our Moments of Freedom project. These resources are practical tools shaped by the women's experience of what meaningful integration means to them. The women are broadening their networks to share their approaches, with new partnerships being set up as far as the Western Isles! Noura from Moments of Freedom said:
"We understand what people are going through- starting a new life isn't easy. For us, being welcoming, showing kindness and empathy at each step is what will make a difference to the people we want to reach."  
30 people affected by Dementia in Perthshire were supported to connect with friends, family and other community supports with our Carers events. This led to people accessing peer-support and finding different ways to live life how they want to.
"It's hard to explain what it means to you, when you hear someone else is struggling with exactly the same thing. It doesn't solve it, but it does make you realise that it's not your personal failing."

"This is the type of thing I needed today – I thought I would get a cup of tea and cake but I didn't expect to get so much information about the support I can get." 

Learn more about the difference we make
Visit our blog for more stories and developments, and watch this short video on the difference our work makes in practice.

Explore our project library to see how we work alongside different communities.