Our diverse range of projects has impacts for individuals, groups and communities, and in society more widely.
Our mission is helping build strong, inclusive communities by creating circumstances that enable this vision to become reality. Each project does this in ways that are relevant and meaningful for the people, groups, and communities we work alongside.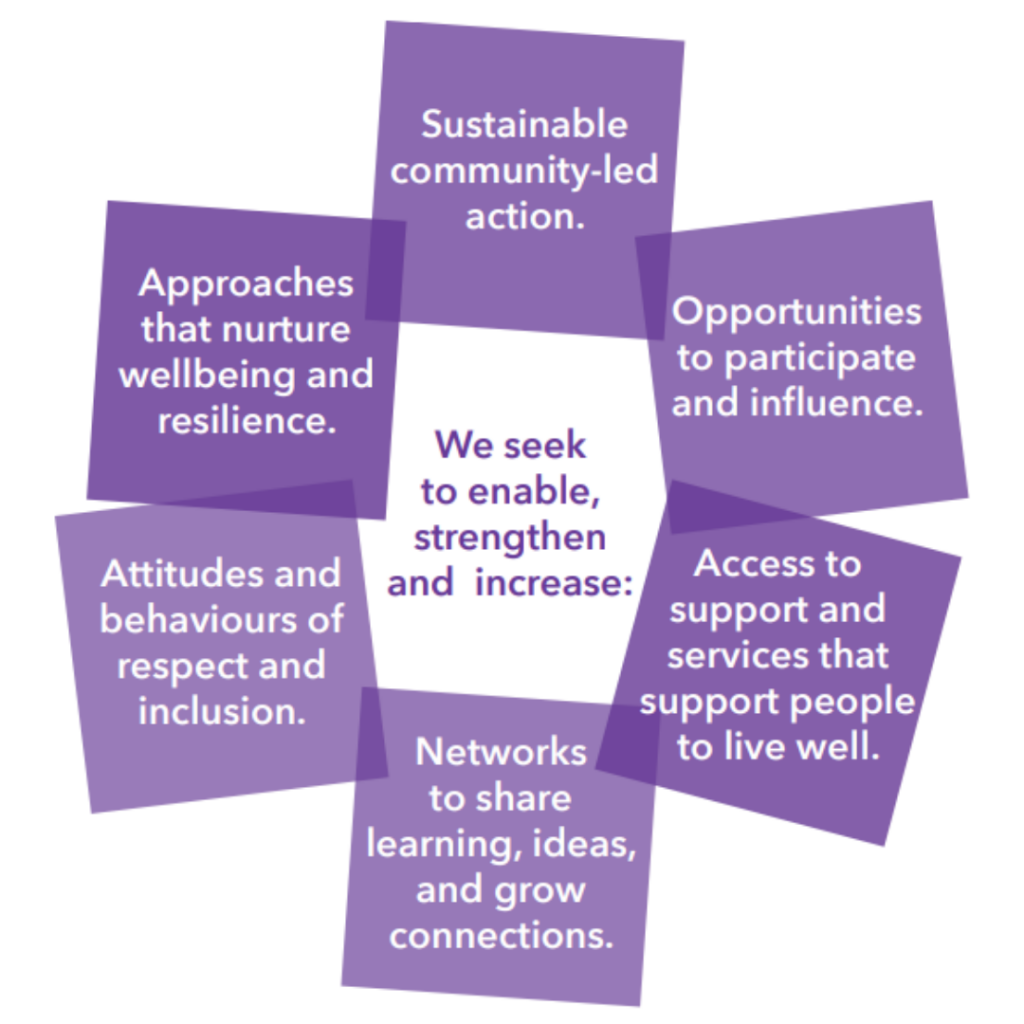 Here are some impacts for people we work alongside:
"I have learned loads of new ways of sharing information and stories. It's going to make a real difference to how we do things and also how we share." Participant in the Community Solutions events

"I hadn't been able to go to the community council meetings since lockdown started, it was great to be able to take part again." Participant in Digital Buddies

"It's a privilege to have been involved with Outside the Box and to be part of Support Choices' future". Chris, Community Worker
We share stories and developments on our blog, and you can watch our short video on the difference our approach makes.
Explore our project library to see how we work alongside different communities.