Good partnerships help people make things happen. Difficult partnerships take up a lot of time and energy, make it harder to get a good result and often create challenges for the future.
Outside the Box Partnership Support
We help people develop and keep good partnerships, and help them make existing arrangements that are a bit fraught work better.
We support lots of different types of partnerships:
Between community groups.
When people in different circumstances want to work together to tackle a bigger problem or reach more people.
Between the public sector and communities or the voluntary sector.
We can help you:
Plan for a new partnership, so it works well from the beginning.
Review how an existing partnership is working and building reviews and support for the future that are right for your circumstances.
Look at what your partnership is trying to achieve, and find ways you can review whether those outcomes are happening.
Look at who is there, and who needs to be there, and how to get a fair balance between the partners that recognises the power in balances that can happen in many partnership.
Get better practical ways of working, so the partnership works better – both inside your meetings and overall.
Support the people involved and provide training to everyone who can contribute.
Show people why the partnership matters and make a difference.

Partnership Support Costings
We offer consultation and practical support to help your partnerships work, tailored to your budget.
Please get in touch with us by emailing Louise@otbds.org or using our contact form to talk about your ideas.
We can also help with identifying funding to help with the work.
Working in partnership with Outside the Box
We also work in partnership – in almost everything we do – with different organisations. If you have an idea you want to develop together, we want to hear from you!
Reach out on social media, email Louise@otbds.org or use our contact form to start a conversation about work we could do in partnership.
Case Stories: Trusting, thriving partnerships

We worked in partnership with Volunteering Matters Cymru and NDTi on Rural Wisdom, a 5-year project working in 9 communities across Scotland and Wales. By collaborating we created more space for communities to meet and share ideas, and as partners we supported each other through the pandemic.
In Eyemouth, we supported the Gateway to Good Health initiative to identify key stakeholders and deliver collaborative work involving both community and statutory partners.
To help people using public transport for their first time after Covid-19 lockdowns, we worked in partnership with local people and Borders Buses to create a Confident Travel Tips video. Facilitating work between private sector and community partners can be well worth it, leading to practical, empowering solutions.
And the Moments of Freedom group was developed in partnership with West Dunbartonshire Resettlement Team, and we supported the women involved to take ownership of the project and become community leaders. Moments of Freedom are now sharing their skills and experience to welcome new refugee families to the area.
Read about the difference we make for more stories of partnerships, and the innovations they make possible.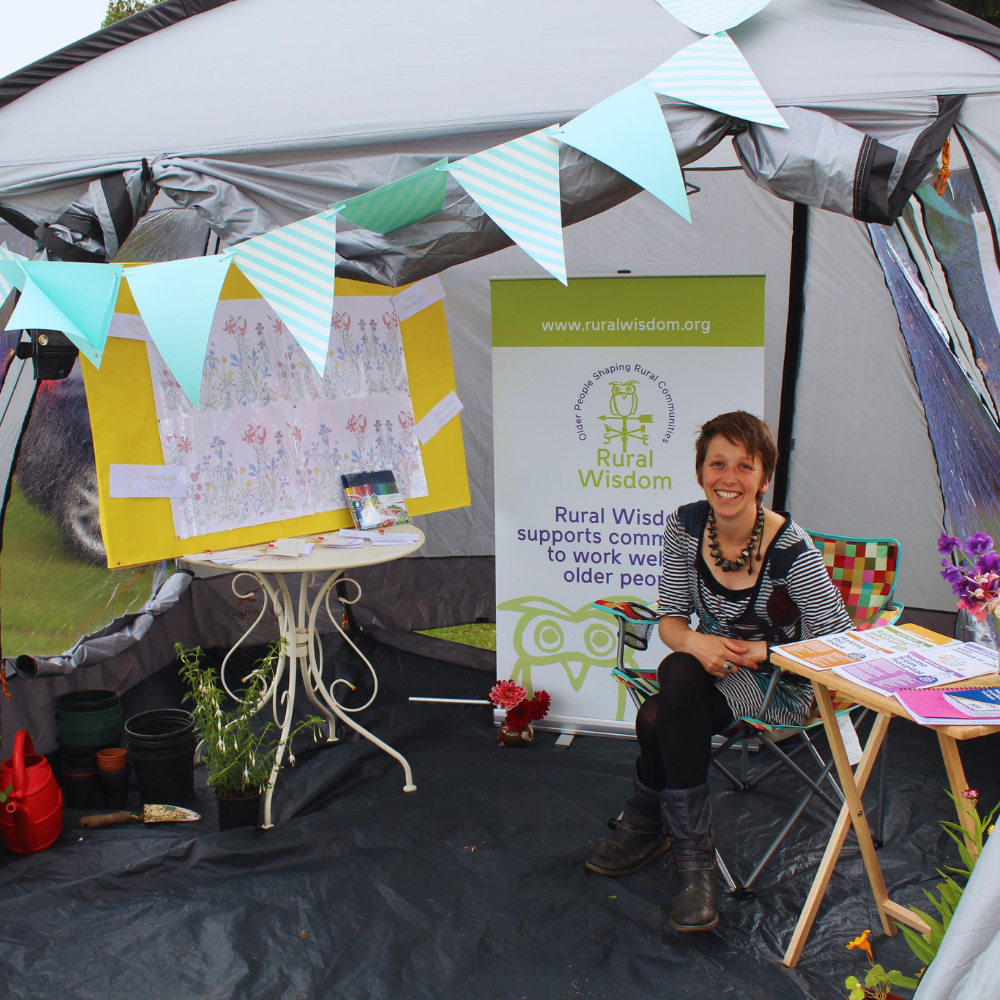 Explore our project library to see how we work alongside different communities.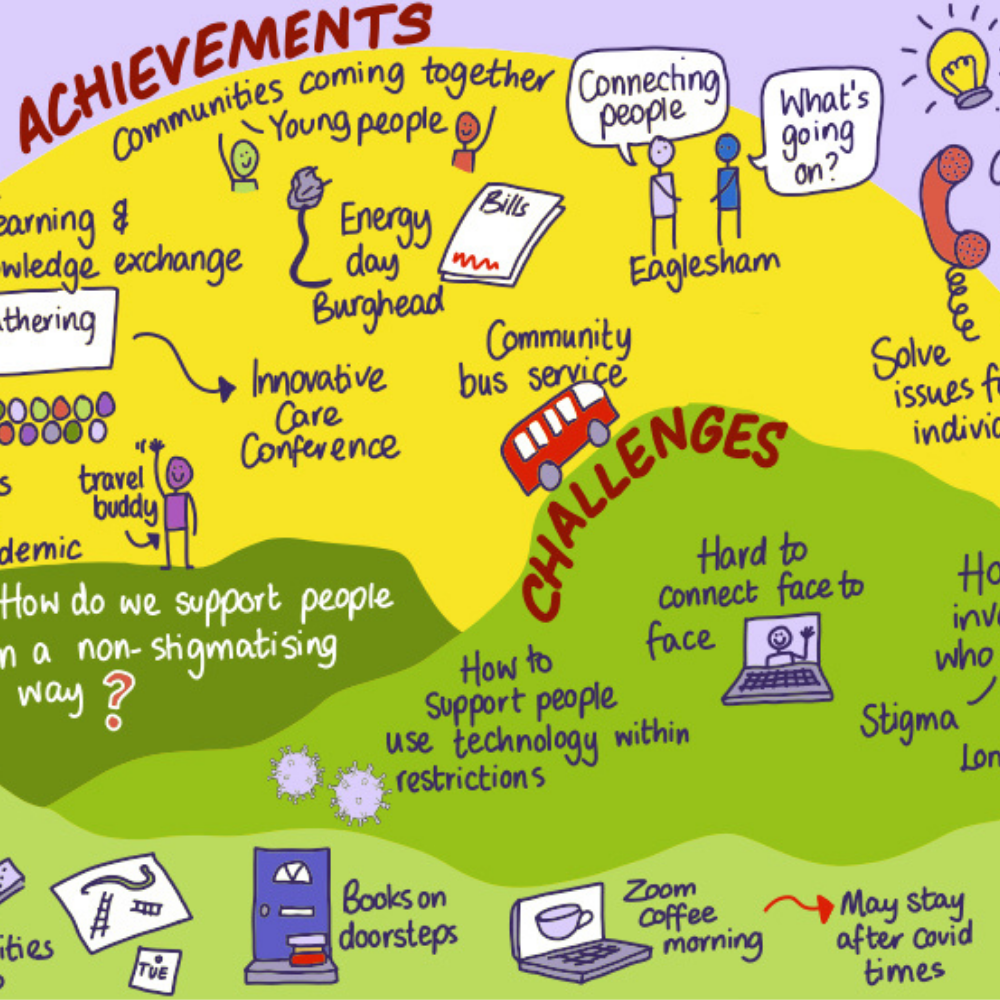 Evaluations can be simple, meaningful, and create empowering learning – find out how.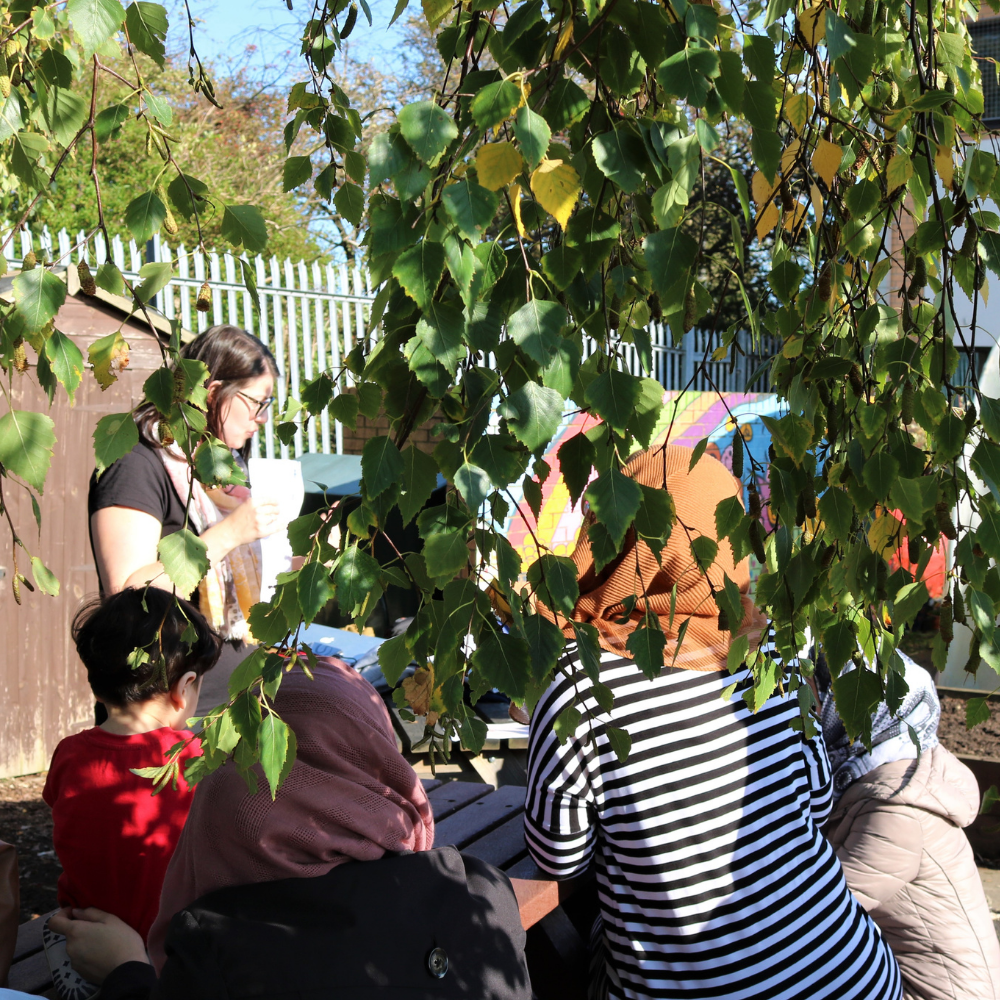 Community Development Support
Learn how we can help your project, idea or organisation grow and flourish.