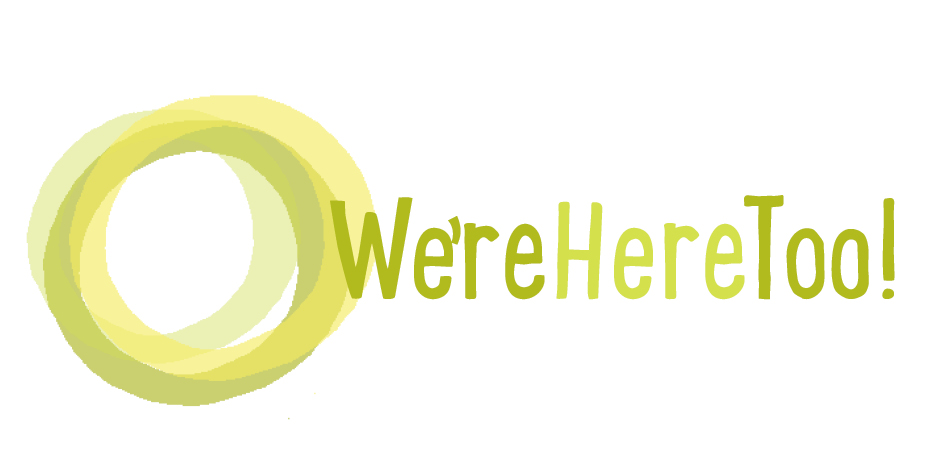 We're Here Too 2016
There are many examples of older people who have higher support needs being part of shaping and contributing to the services they use. There are also good examples of older people being part of their local Older People's Forum or contributing to the plans for their community. But there are also people who are finding this difficult, or are not sure where to start. There are older people who feel they are no longer part of their community, and who feel their views don't matter. They don't want to be overlooked.
In 2014 Outside the Box and Scottish Care organised a series of We're Here Too events to bring together people who want to see more opportunities for all older people to be able to participate in the issues that interest them. In 2015 we held up two follow up events to find out what had been happening since.
In 2016 we held three more We're Here Too events focusing on:
1. Building stronger links between people living in care homes and other supported settings and people in their local communities
2. Keeping active
3. What works for older people in BME (black and minority ethnic) communities.
Thank you to everyone who came along and made the events such a success. It was great to get your ideas and suggestions.  You can read the report from the three events here. 
We're Here Too in East Renfrewshire
The first We're Here Too 2016 event was held in East Renfrewshire on the 24th October – click here to see the programme.
Click on the links below for copies of the speakers' presentations.

At this event, along with other speakers, we heard from Reverend Mike Gargrave from Thornlibank Church of Scotland and Anne Connor, our Chief Executive. Mike shared information on dementia friendly churches and Anne shared information on the importance of physical activity. Please click on the highlighted text to download the PowerPoint presentations on each of the two topics.
We're Here Too in Falkirk
We're Here Too in Inverness
The third We're Here Too 2016 event was held in Inverness on the 2nd of December – click here to see our programme.
Click on the links below for copies of the speakers' presentations. We have also put together the ideas everyone came up with on how to make things better for people and how they could contribute.
At this event we started off by hearing from Ashiay and Michelle from MECOPP on getting support for minority ethnic people and their families. Pablo Mascarenhas from the Highland Council shared with us on how to make the new National Standards for Community Engagement work well. We then heard from Diane Davis-Bailey and our own Anne Connor on the importance of staying active when you are older, and how belly dancing can be a great way for this.
In the afternoon we heard from Caroline and James about bringing lived experience into Care Inspectorate inspections and then Paul Thomas told us all about DEEP (the Dementia Engagement and Empowerment Project). Peter Nurick from the V&A Museum of Design in Dundee then shared with us about how the museum will be involved in the community. Finally we heard from Gillian Councill from Alzheimer Scotland on dementia-friendly communities in the Highlands