Outside the Box has received funding from the Scottish Government's Climate Engagement Fund. The project aims to chat with communities of interest, focussing on equalities groups, in engagement activities around climate action.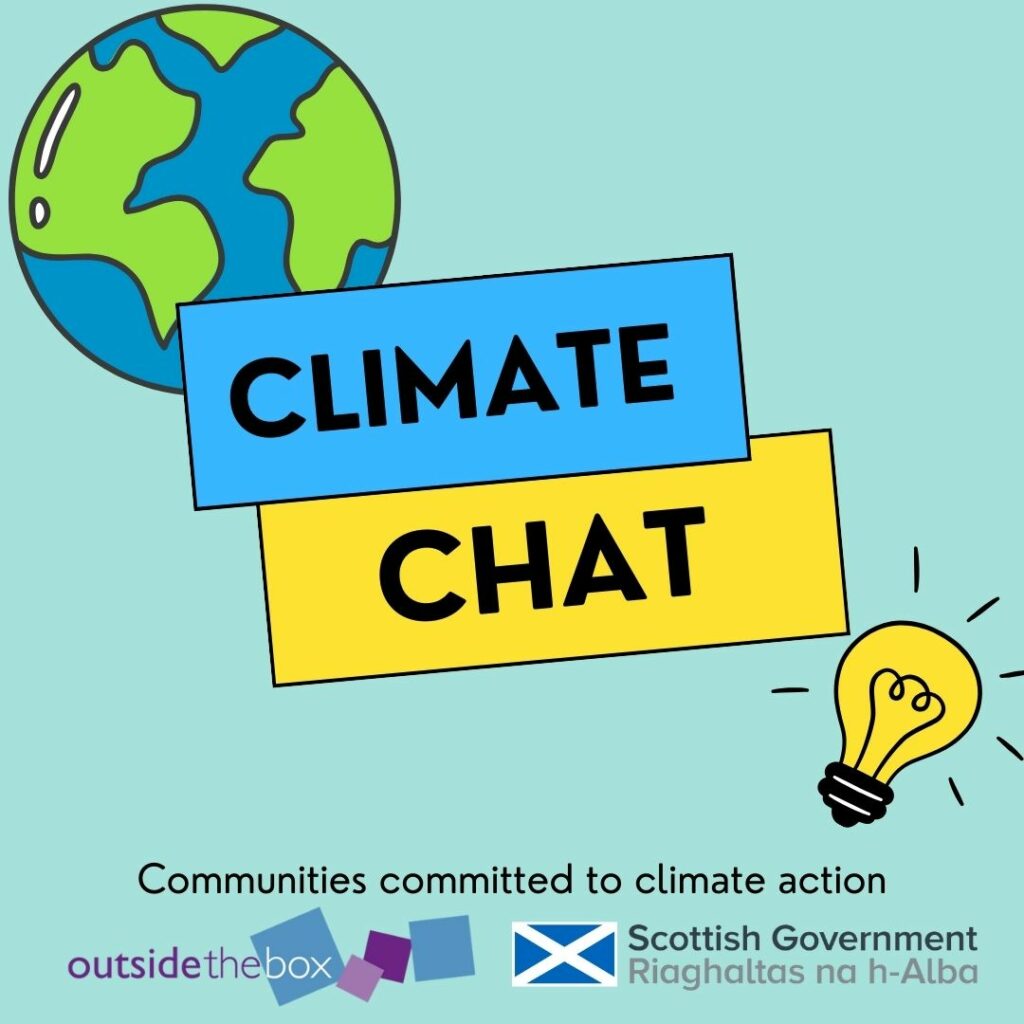 For the past 4 years we have worked alongside small groups living in Moray and Borders on climate action activity. We will be building on this and taking our learning/approaches to groups across Scotland who have been traditionally marginalised from mainstream climate activity.
We will be  working with communities of interest, focussing on equalities groups, in discussions and activities through hosting community sessions, attending events and creating accessible resources.
These community sessions and events will provide a platform to support understanding of Scotland's climate ambitions and policies.
The impact it's having so far
Through participation in the project, we will be working with people and communities to demonstrate: 
​

​

Improved climate literacy, in terms of understanding what climate change means for them and their community and what actions Scotland is taking.

 

​

Increased confidence and positive feelings about talking to others about climate change and action, and having a voice at a local and national level.

​

 

​

​

A practical understanding and engagement in actions they can take in their daily life and in their local communities on climate change and where to find information and advice.

​

Increased accessibility and participation at local and national level from equalities groups who are often marginalised from climate activity.

​