Moments of Freedom is a project that is led by New Scot women in Clydebank, in partnership with Outside the Box and West Dunbartonshire Council. Moments of Freedom use community mapping and peer support to develop inclusive community connections in their local area.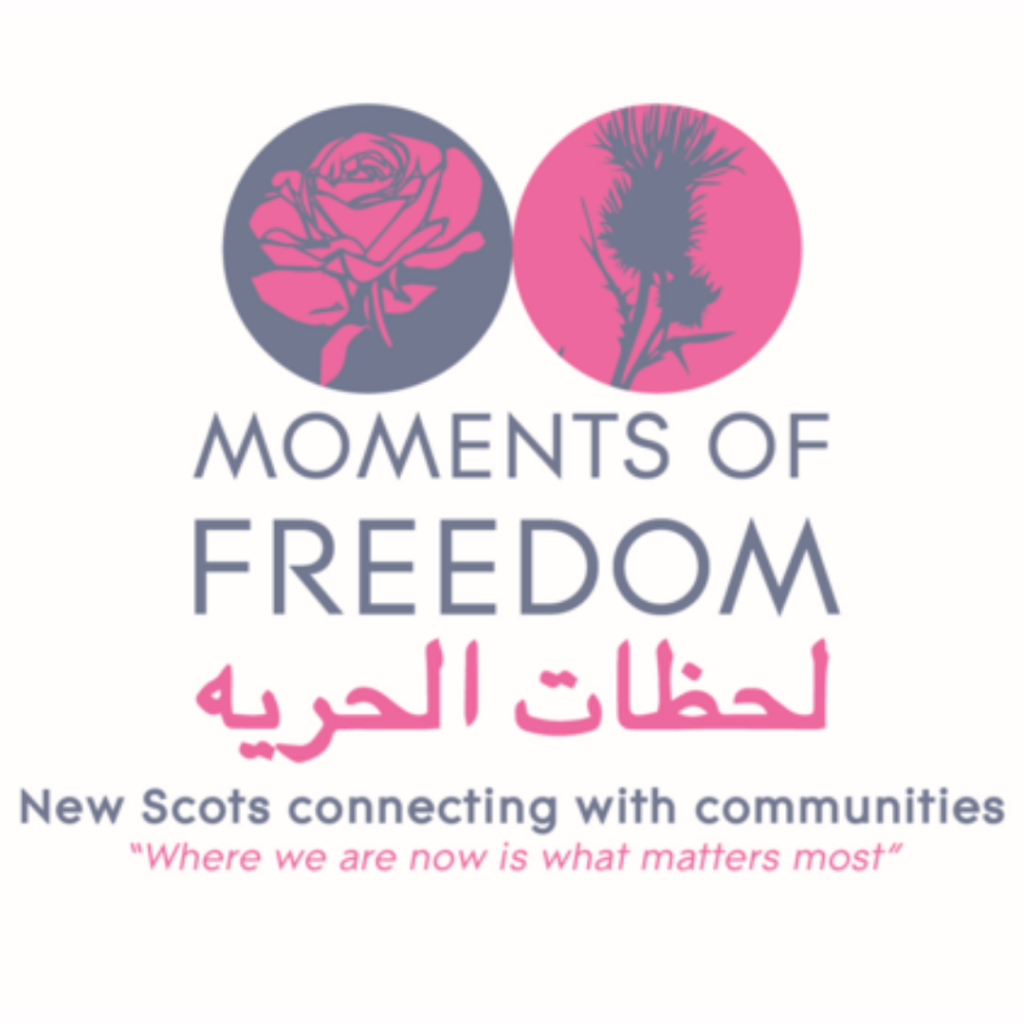 "We work to build and strengthen relationships at a local community level. We are setting up community gatherings  to build and strengthen relationships in our local community so that we have opportunities to learn from each other.
We are making links with groups across greater Glasgow to share experiences with people new to Scotland so that we can shape our communities to work better for families local to Clydebank. Before Covid-19 we held monthly community gatherings across different venues in Clydebank – all are welcome – providing hot drinks, cake, activities for children and a space to relax and chat.
During lockdown at first, we all felt doing wellbeing activities was a good way for us to come together. Our drive now is to develop our cultural awareness sessions.
The impact it's having so far
Moments of Freedom supports the wellbeing and social inclusion of the New Scots women and families involved. It benefits the wider community by creating spaces for local women to come together to share learning and opportunities, and make local connections.
"We secured funding from the Scottish Refugee Council for digital equipment to stay in touch and support our families – we were able to ensure all Syrian New Scot families resettled in West Dunbartonshire were supplied with new tablets and Wifi sims.
The cultural awareness sessions are about sharing what it is to be a Muslim woman whilst learning from others about their experiences and perspectives. Communication is key to understanding each other and makes coming together so much easier- for us, overcoming these obstacles and building our resilience is part of everyday life- it is who we are!"