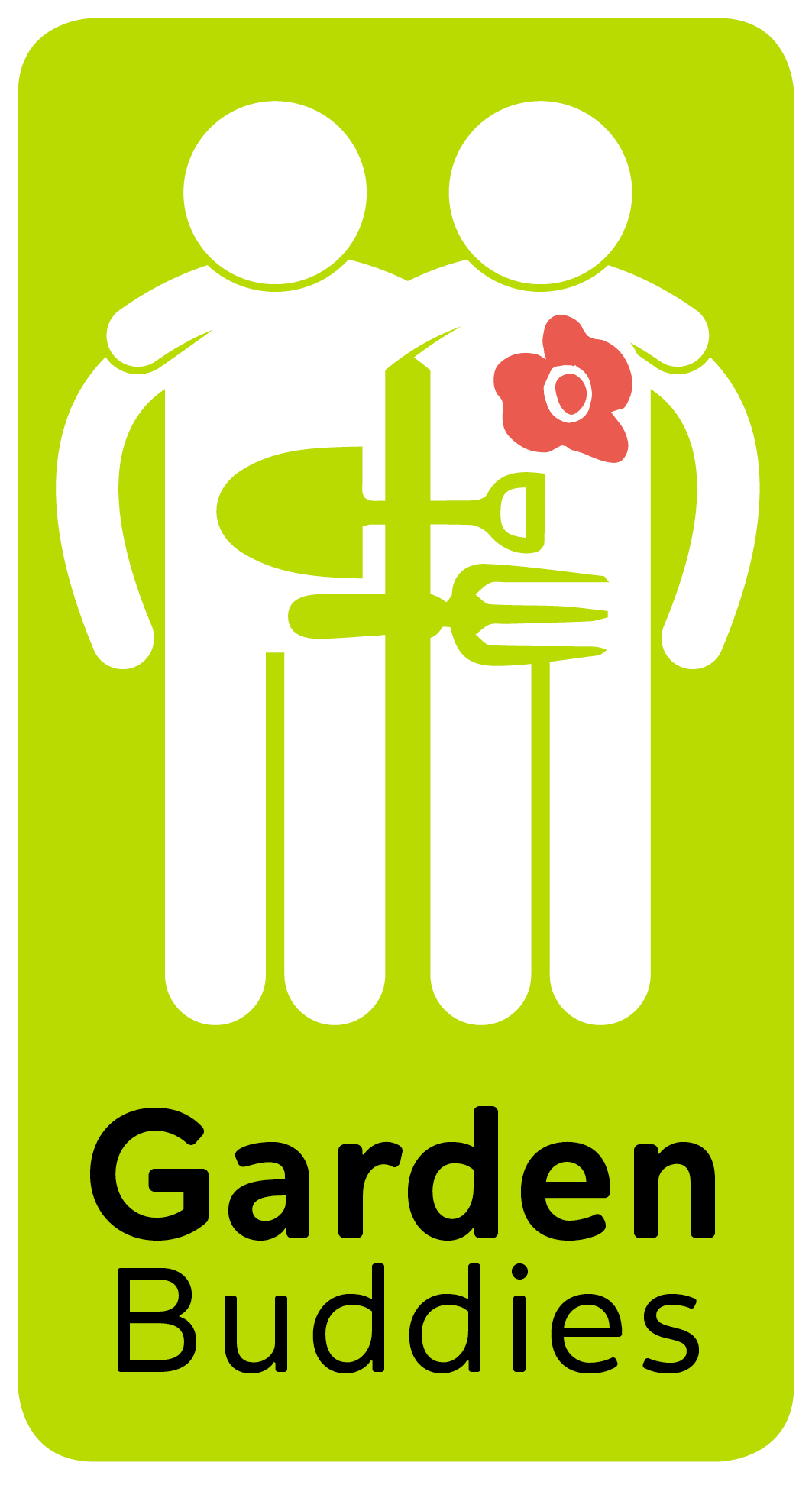 About
Garden Buddies is a project where people of all ages come together to share activities such as gardening, playing games or just chatting.
In the last year Borders Food Buddies has 'branched' out to grow a separate offshoot project, Garden Buddies. This project came about in a very natural, organic way when we met people living with dementia who were attending a local day centre.
Behind this day centre was a lovely community garden and we put the two groups in touch, starting some modest gardening activities for the older people. Towards the end of the year the project has become intergenerational, involving school pupils who are marginalised.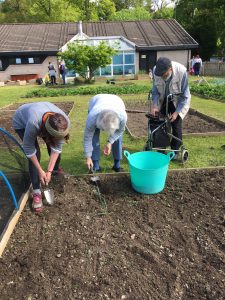 What difference does it make?
The benefits of being in the outdoors, connecting with nature, soon became apparent, and even when the weather was poor we were able to carry on with gardening-related activities indoors. The intergenerational nature of the project means everyone can work to their strengths, and young and old share skills and knowledge in a safe, unjudgmental space.
The older folk enjoy having some 'banter' with the young ones, and the younger folk make new friends, engage in some experiential learning and even clock up some volunteering hours for their CVs!
Where we work
It all began in the Peebles CAN (Community Action Network) in Peebles. Following a learning exchange trip to a dementia-friendly garden in Dumbarton, we have now been able to support other local gardens (Tweedgreen Secret Garden in Peebles, St Ronan's Wells in Innerleithen) with some small changes to make their gardens more dementia-friendly.
We have also been approached by others who are looking to make dementia-friendly community gardens in care homes and sheltered housing. Firholm day unit in Peebles are now embarking on an intergenerational gardening project, thanks to Garden Buddies. Now that our model has been tried and tested, there is scope to go 'global' – watch this space!
Contact
For further information on Borders Garden Buddies, contact Development Worker Ruth, ruth.n@otbds.org.
Funders
This project is funded by a combination of Life Changes Trust (National Lottery), Stafford Trust and Community Food and Health Scotland. The learning exchange visit was funded by Scottish Community Alliance.