Food Buddies was a project developing peer support for people with dementia and for carers, with a focus on aspects of food and keeping well. It involved helping peer support work well for people across a range of situations and stages of dementia and caring.
Food Buddies was a way for people to encourage and support each other around food.
It starts with the concerns and priorities of a group of people in their community.
Each project builds on the assets of that community – the experience and skills of all the people involved, professional expertise and the resources in the local area.
There is reciprocity, rather than some people receiving a service from others.
The approach focuses on supporting and building relationships.
Food Buddies aims to be sustainable and for the impact to continue beyond a project that gets activities underway in an area.
Food Buddies complements what other food projects and other social inclusion projects do, and works in partnership with them.
It is for all older people who want some company or support around food – shopping, cooking, eating and enjoying meals together.
It includes people who are not looking after themselves so well, such as following a bereavement or when they have health problems, including people who have dementia and their carers.
It started in October 2015 with funding over 5 years from Life Changes Trust. The project started in 2 locations in Borders, then stretched to reach other locations including Falkirk.
Food Buddies ended in 2020, with lasting local effects through the dementia-inclusive cafes and relationships of mutual learning and support.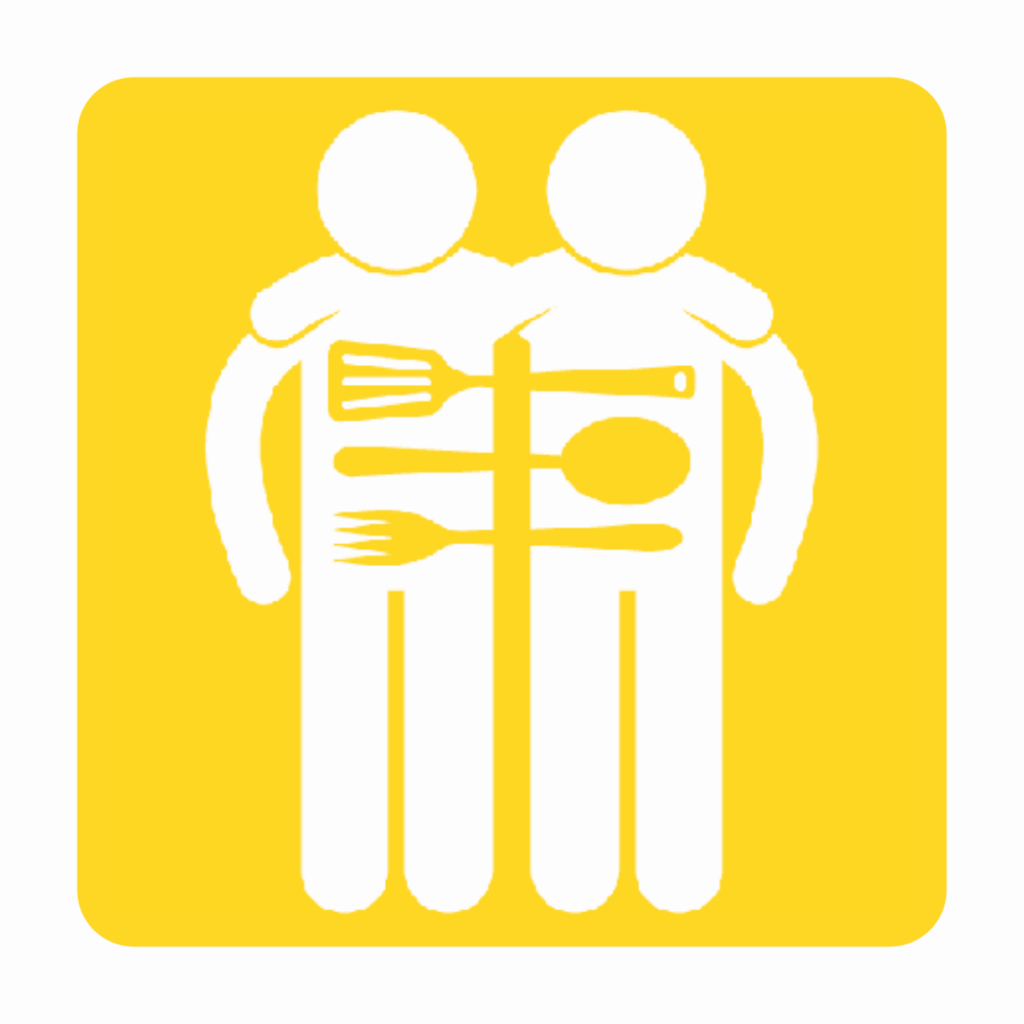 Activities included:
Bringing people together for activities like cooking classes, food art sessions, and sessions on adapting to people's changing food needs
Encouragement and support for people living with dementia and carers on ways to look after yourself
One-to-one peer support for people who prefer this and to help people follow up on the group activities
Long-term support as people's circumstances change for people who want this
A second aim was to share the experience of the people involved in the project:
Raising awareness about the benefits of peer support among people affected by dementia
Reaching more people through Tips, recipe books and the like highlighting practical tips on what can help as well as raising awareness
Raising awareness among shops, food producers and retailers on what they can do to help.
The impact it's having so far
Food Buddies has made lasting impacts on local dementia-inclusive access to food support and opportunities to talk about and enjoy food. The changes include:
Local cafes and organisations have more knowledge and understanding around accessibility and differences in how we enjoy food as we age
We shared dementia-inclusive cafe resources, co-created with people living with dementia, older people, family and friends, carers and cafes
We shared tips from people living with dementia around the kinds of food support that make a difference
Food Buddies adapted to Covid-19, sharing resources for supporting neighbours with food
Garden Buddies
In the last year Borders Food Buddies has 'branched' out to grow a separate offshoot project, Garden Buddies. This project came about in a very natural, organic way when we met people living with dementia who were attending a local day centre.
Garden Buddies is a project where people of all ages come together to share activities such as gardening, playing games or just chatting.
This project was made possible by support from: