Summer sessions and Marie McNair MSP visit
At our latest Moments of Freedom session we met again in the fantastic Centre 81. This also happened to be last day of the summer kids camp and the centre was full of excitement and laughter.
Group session
The women have been working on bunting and a banner since their community gathering back in June. The women asked guests to decorate fabric squares with creations of freedom and hope – the theme of this year's Refugee Festival Week. The women realised that they didn't really get the chance to do their own squares at the gathering as they were so busy hosting, so they have been making their own in the last two sessions. The women started to attach the squares together and have made a beautiful piece of bunting and separate banner. The bunting will be used at future gatherings to decorate the hall and the banner will be hung over the edge of a table when the women host events and pop up stalls.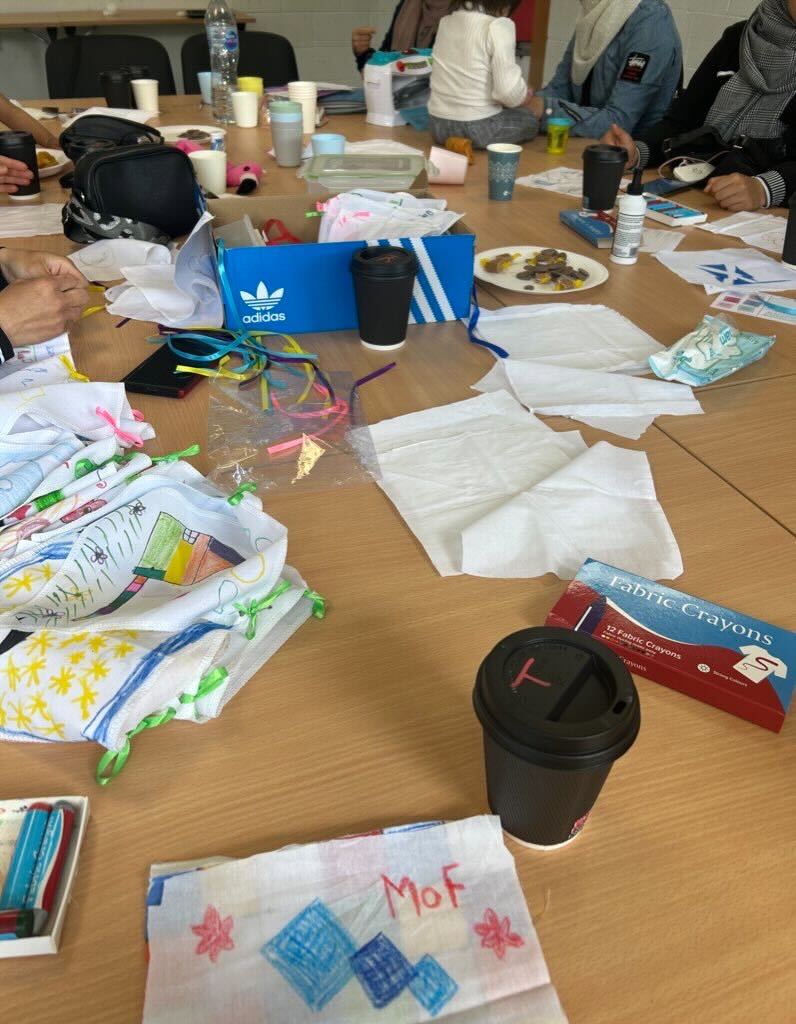 MSP visit
Over the last two years the women have been building up their relationships with their locally elected representatives. The women have now met with Marie McNair MSP a few times and asked if she could come along to their group to host a surgery with the group interpreter. This meant lots of the women were able to speak to Marie and share their thoughts on the local area and raise any casework with her. It was a great surgery and the women thoroughly enjoyed meeting Marie again and welcoming her into their space.
Going forward
The women were presented with lots of opportunities at their community gathering in June so our next few sessions will be planning for the autumn/winter and organising these activities. Keep your eyes peeled on our social media for updates!