< Back to Blog
A snowy launch for our Tips for Older Vegetarians and Vegans!
Posted November 28th 2017 by Christine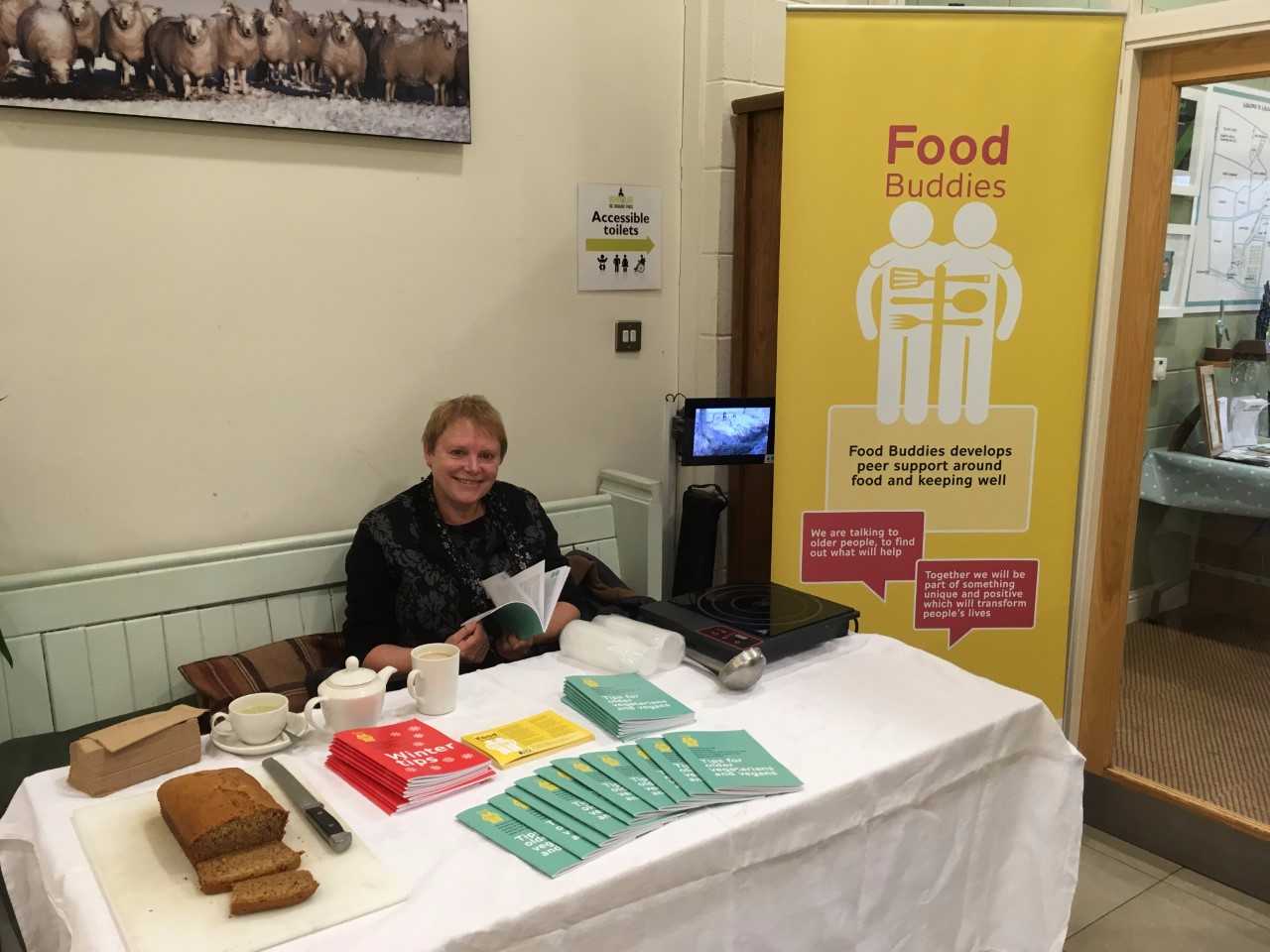 Last Friday we launched our Tips for Older Vegetarians and Vegans at Whitmuir the Organic Place. Just as I got into the car to head out to Whitmuir the snow started- a little flutter at first, but by the time I arrived at Whitmuir it was starting to lie!
Val had set our table up in the foyer, on one side we had a little stove to keep the Apple, Parsnip & Potato soup warm and on the other the banana bread. Both were delicious and welcomed by everyone coming in out of the snow.
Everyone who came along to get their copy of the book also had a story to tell us about their experiences with food. They ranged from how one ladies dad has "started to scoop his boiled egg out of the shell in the morning and put it in a cup and mash it up" to how a Jewish lady was "given pea and ham soup by her carer as that was what she requested." We realised the wide range of positive and negative experiences people had with food and hope our tips will help people have more choice about the food they eat.
We would like to thank Whitmuir the Organic Place, especially Val in the café, Kim Stringer from V for Life for her support on the day and to everyone who ventured out in the snow to come along and shared their stories with us.
If you would like a copy of the booklet please contact Christine on 0141 419 0451 or email christine@otbds.org
You will find a copy of the book on our website where we also have further hints and tips. http://otbds.org/projects/food-buddies/