Digital Buddies started during the Covid 19 pandemic to enable older people in the Scottish Borders to connect digitally with friends, family, groups & the wider world.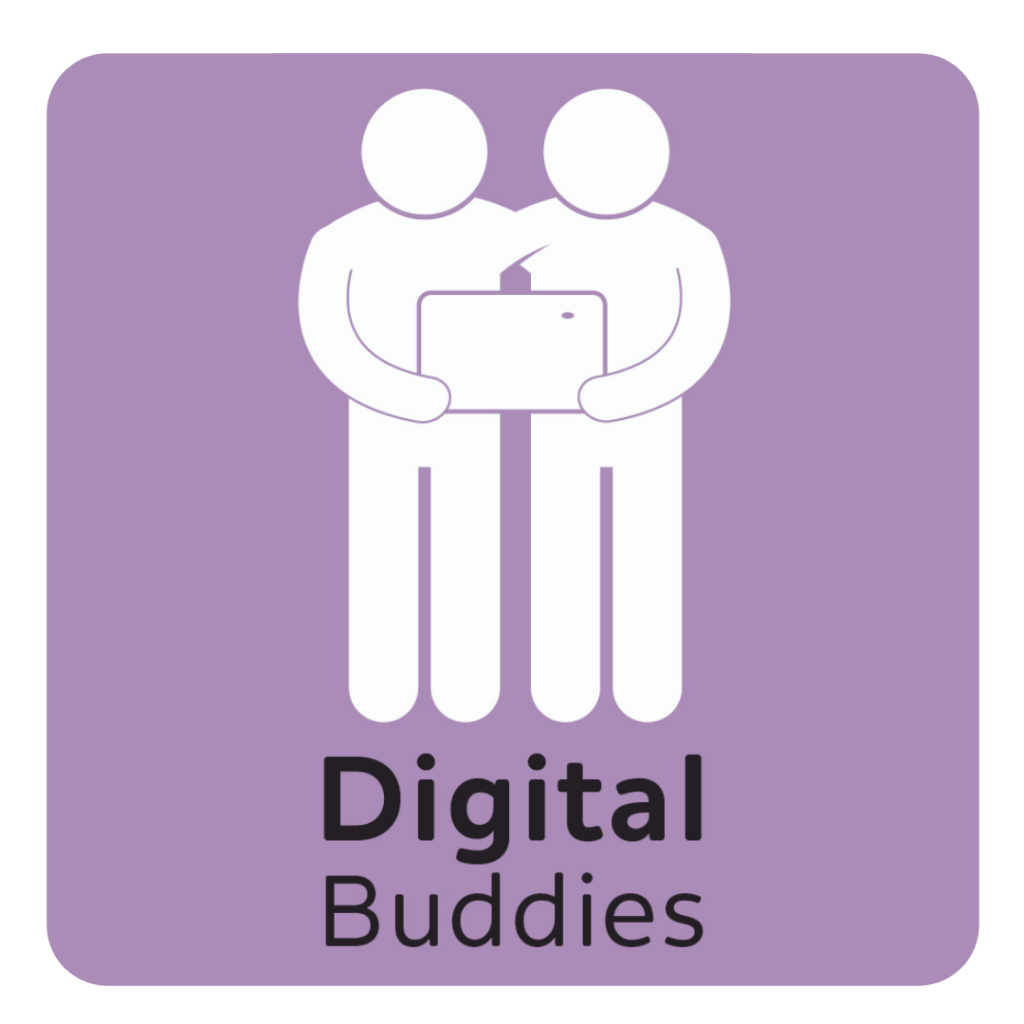 With all social opportunities and contact either stopped or moving online due to the pandemic many older people were feeling more isolated from their friends, families & communities as they either did not have access to digital technology or  were scared or unsure how to use it.
Digital Buddies teamed the older people up with a digital buddy, often a family member, friend or neighbour. The buddy then supports the person with whatever they wish to learn to do at their own pace, with the aid of step by step picture instructions and our assistance. We also provide a tablet and access to the internet to those who do not have access to technology.
The impact it's having so far
Currently we have 15 older people in the Borders participating in Digital Buddies currently.  Many were apprehensive at the beginning, as they worried they might not remember or manage. With the help from their buddies they are now regularly using their digital device to video call with friends and family, join local groups, meetings or classes that have moved online in Covid19, attend virtual religious services, do their shopping, and much more.
Case Study
Anna is 81 and lives alone, she has no family living nearby with many in England and the US.  Anna wanted to be able to video call her family and join family events that were happening virtually due to the pandemic. With the help of her buddy, family friend she has attended her niece's wedding, and her great niece in the America's graduation.
"My sister lives in America, with help from my digital buddy we had a video call….It was the first time I had seen her in 10 years.  It was brilliant and very emotional, lots of tears were shed!!"
Anna also gets to see her daughter who lives in England more now than before the pandemic as they video call regularly where as before they only saw each other a few times a year and spoke on the telephone.