Community Solutions is a collaborative project looking to increase the learning and options around community solutions to social care in Scotland. Staff and volunteers from organisations across Scotland came together to share their experiences of how COVID 19 had impacted their work. One focus has been learning how storytelling can help people working and volunteering in the 3rd sector and social care.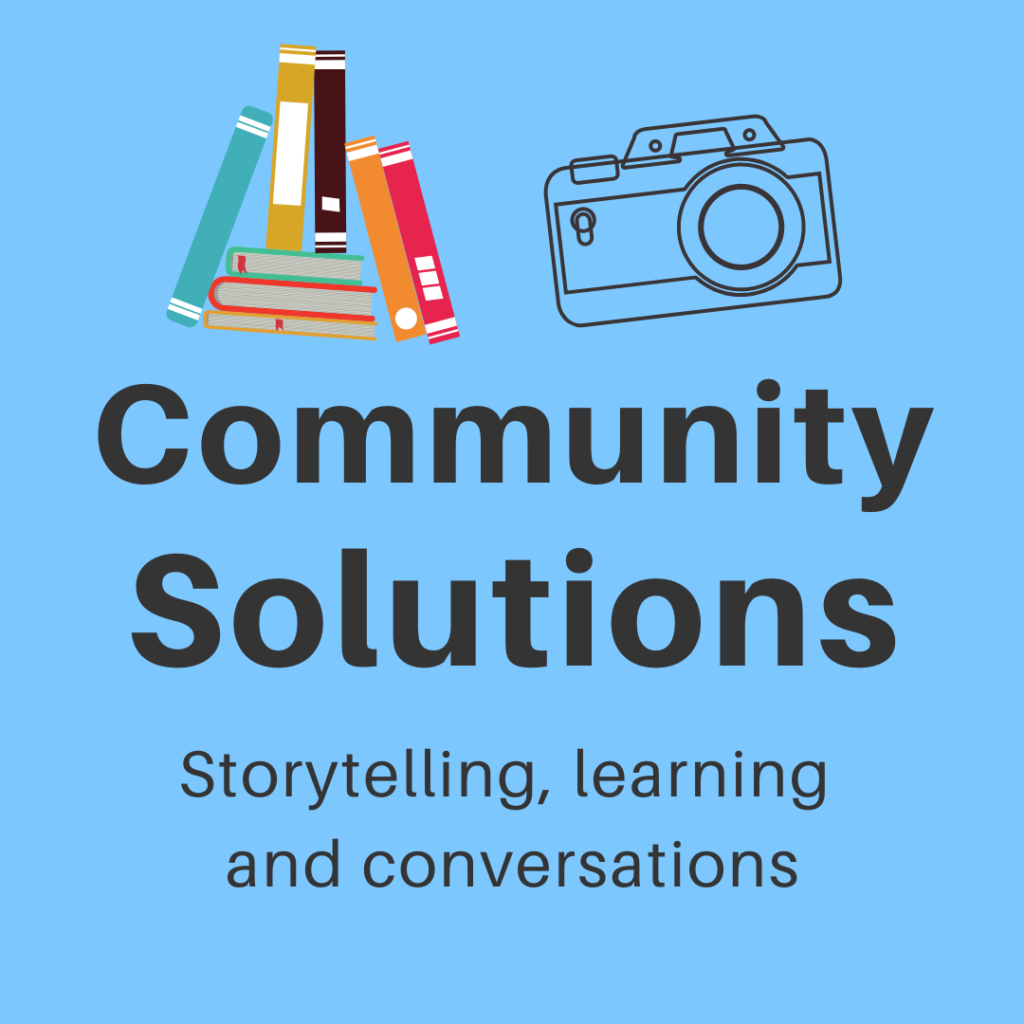 In February and March we held a series of workshops with Mindwaves and the Village Storytelling Centre, including podcasting, animation, zine making and storytelling.
Participants said they had learned a range of things from the workshops including a set of techniques to tell and share stories, that could be used in a variety of different circumstances depending on the stories and the audience and the impact they wanted.
For example, biteable animations are an easily accessible, safe and fun way to tell stories and show impact. Individuals do not need to talk or share their identity. Participants now have the skills and knowledge to make their own animations. Check out one of the videos from the sessions here: https://youtu.be/E9RKb7fRVmQ
The impact it's having so far
"Thinking about how we collect and share all the key moments around how things have changed for people and then the wider impact for our community. They will be our magic moments. it's the small interactions and differences that result in change."
'Really enjoying these wee workshops, something I would always say I would do, but don't….so far the animations and Zine making have been a great asset, especially with home  schooling as well. I would never normally join in these kind of things but Lauren made me feel at ease, the actual methods were easier than I expected and I had fun. Learning different ways to communicate is great and very much appreciated that they were freely available to participate in.'
"Thinking about how we collect and share all the key moments around how things have changed for people and then the wider impact for our community. They will be our magic moments. it's the small interactions and differences that result in change."
"The animations workshop was really fun for me. I enjoyed learning the actual method of making the videos, as I had tried previously and failed. I had had a bad day when going into the workshop, but Rosie (the host) made me feel at ease, and by the end I had my idea and had created my first video within an hour of finishing. It gave me confidence in keeping going."