Following an initial pilot run in Tweeddale thanks to a Scottish Borders Community Fund grant, Borders Buddies is now launching as a full two-year project thanks to National Lottery Community Fund (Improving Lives) funding. This will enable us to support people in wider outlying areas of Tweeddale as well as people in the Hawick area of the Scottish Borders.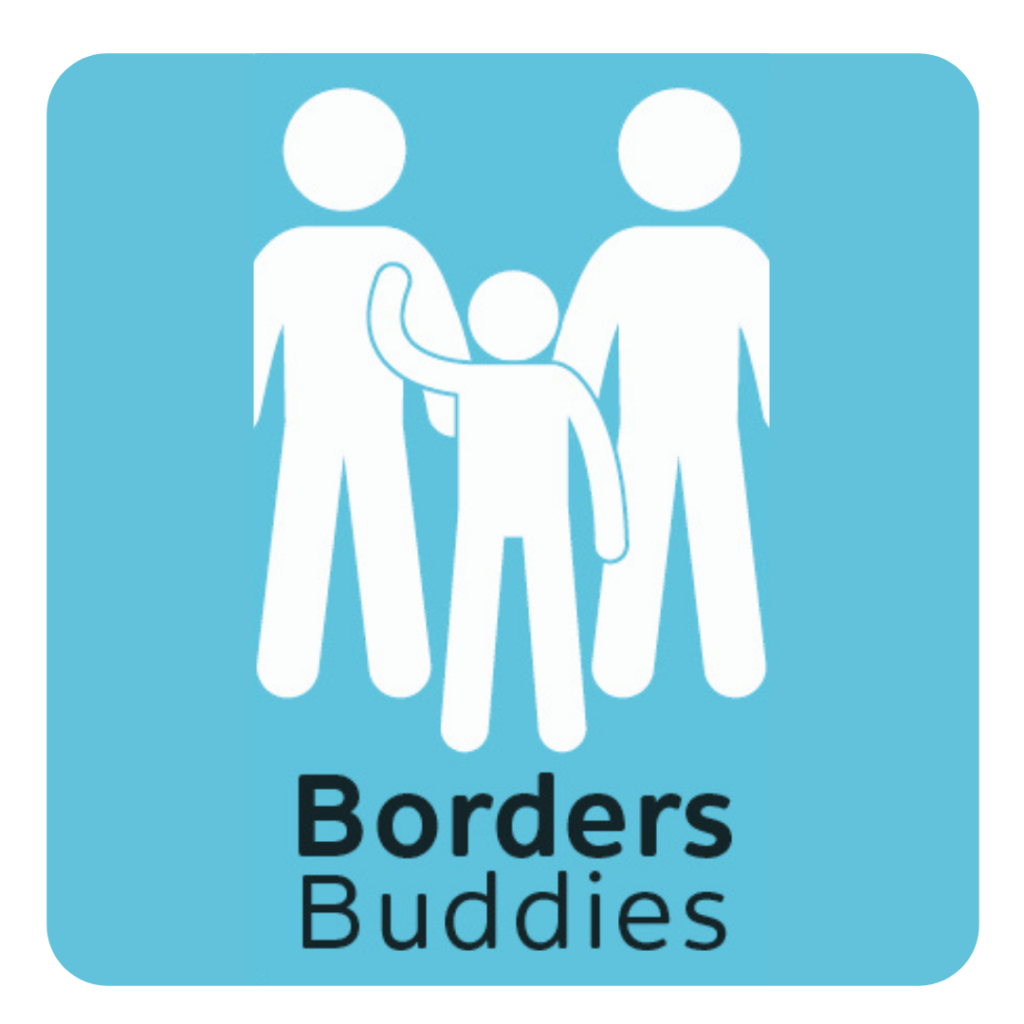 Borders Buddies supports people to return to doing things they enjoyed before but which, either due to the pandemic, ill health or other factors, they have stopped doing. It will enable them to reconnect with other people in the community, reducing isolation and building individual and community resilience.
Through our network of contacts in Tweeddale and Hawick, we will reach people who are looking for a way of reconnecting with others in their local community. If you need support in this way we will:
Help you find a suitable buddy to support you with what you'd like to do
Provide support to go through the practical and emotional challenges or obstacles to 'getting back to normal'
Provide digital support if you don't feel ready to go back out yet
Signpost to virtual resources you can access online
The impact it's having so far
During the pandemic we supported local people in Tweeddale to find a buddy who helped them rebuild their confidence about getting out and about again. Although things have moved on, we are still hearing from people who have become socially isolated for all sorts of reasons. This project works with all ages over 16; we are finding that often young adults need this kind of support too.
We also worked with local artists, to create a series of wellbeing and relaxation videos. From yoga to storytelling and song, there are videos for adults and wee ones to enjoy!  The videos can all be found on our YouTube channel.
If you are in the Tweeddale area of the Scottish Borders and would like some support, or if you know someone who might benefit, get in touch with ruth.n@otbds.org or christine@otbds.org
For Hawick area get in touch with Ros ros@otbds.org or Nat nat@otbds.org 
Equally, if you would like to volunteer to become a 'buddy', please get in touch.
Please note Borders Buddies is a project by Outside the Box. It is fully funded by the National Lottery and there is no cost for anyone looking for Buddy support. If you are looking for the Selkirk-based service, Borders Buddies, which provides paid-for personal assistance and care for people with additional support needs, please follow this link: https://bordersbuddies.co.uk/home