< Back to Blog
Transport, communication & positive risk taking – can these be improved in your rural area?
Posted September 19th 2017 by Ruth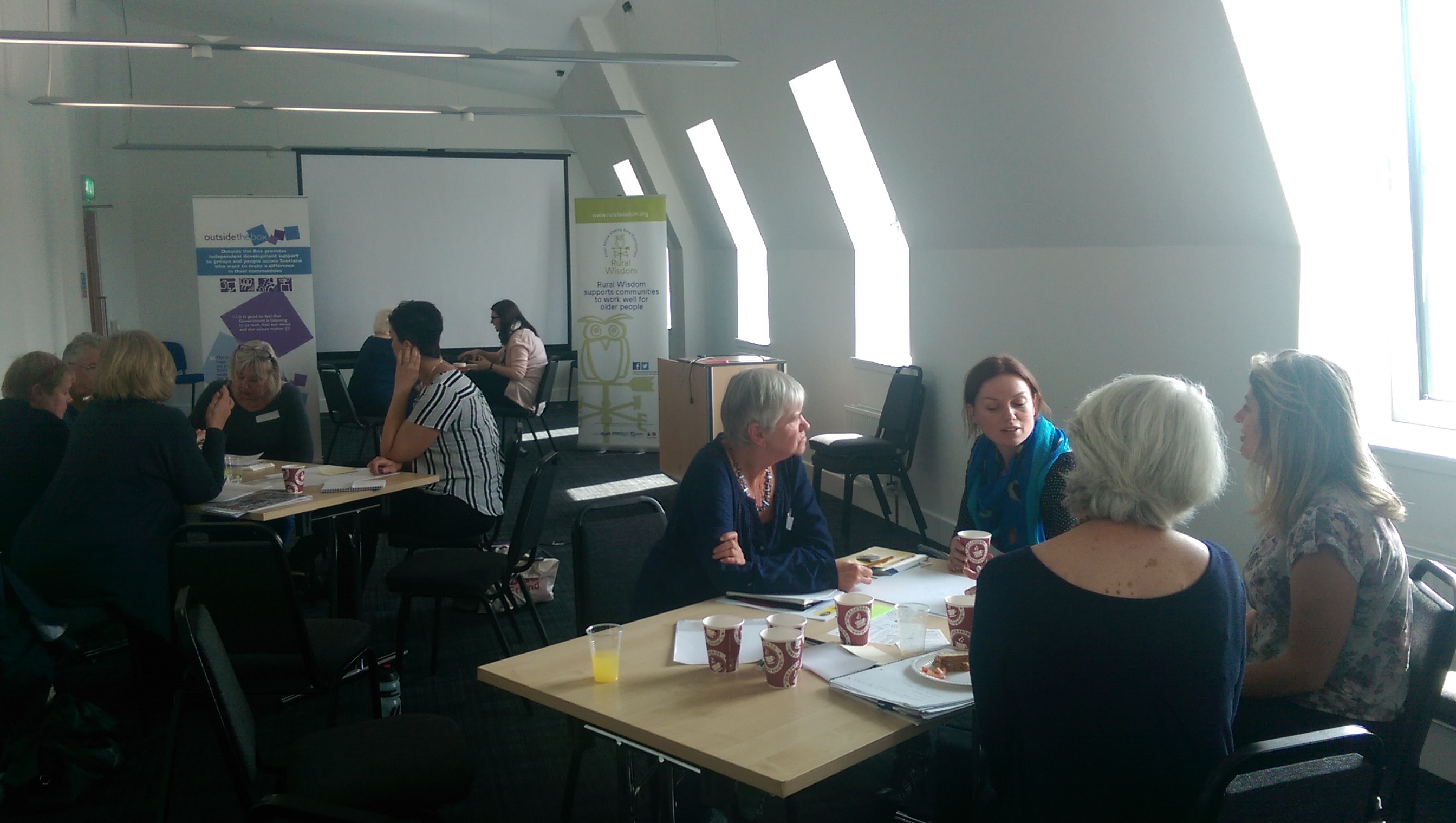 As part of our Rural Wisdom project to support Scotland's rural communities to work better for older people, we're holding a series of Get-Togethers across the country which we hope will help build a nation-wide network to share ideas, enthusiasm and inspiration about age-friendly rural communities. They provide a space to come together, talk about what's working, share any challenges and discuss ideas to overcome these.
The second of these get-togethers was held in Galasheils last month – the key discussion points which arose were how we can make it easier for people to get around their rural area, how information can be shared in the most effective & accessible way and how we can overcome the issues around decisions which are made to keep people safe but which can have the effect of reducing people's independence and creating other problems.
Read the notes from the day for a summary of what came out of these discussions.
If you're particularly interested in the issue of positive risk taking, read the full version of the notes for our thoughts around what contributes to this and what we can do to make things better
Future Get-togethers
If you are interested in coming along to one of our future get-togethers, or would like one to be hosted in your area, please get in touch: hello@ruralwisdom.org / 0141 4190451
Rural Wisdom: find out more
If you'd like to know about about our Rural Wisdom project, please:
Get in touch
If you would like to talk to us about any aspects of this work, please see the website for our local area contacts / contact Ruth for general inquiries