Winter and the Cost of Living
New Resources sharing ideas from communities across Scotland
Our new Winter Support resource shares tips for supporting each other through Winter and the Cost of Living.
We've been talking to communities from the Borders to the North coast about how they get through difficult winters. And local people across Scotland have lots of wisdom and ideas to offer. From staying warm, reducing energy costs, to looking out for neighbours – there are small, practical things everyone can do. We put together this booklet for anyone who may struggle over the next few months.

Download the full resource
You can read the full Winter Support booklet here: Outside the Box Winter Support Resource
Read on to see the different topics the booklet covers, and download smaller sections.
Winter Support: Warmth and wellbeing
The Winter Support: Warmth and Wellbeing guide shares tips on staying warm and taking care of ourselves in winter.
It includes ideas for how to feel more well and happy in winter, stay warm, and busts myths about energy and heating.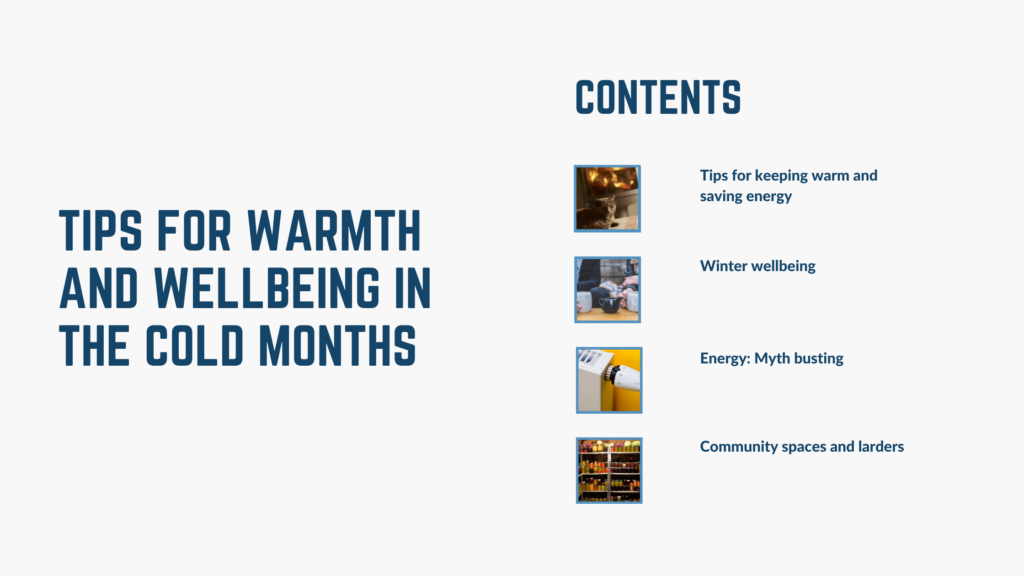 Winter Support: Food, recipes, and saving money
The Winter Support: Food, recipes and saving money guide shares tasty recipes and winter tips around food and money.
It shares simple low-cost things to cook daily and for celebrations, information about money support, and tips for saving money over the holidays. It has practical food tips for everyone, including people who are living with dementia or find food difficult.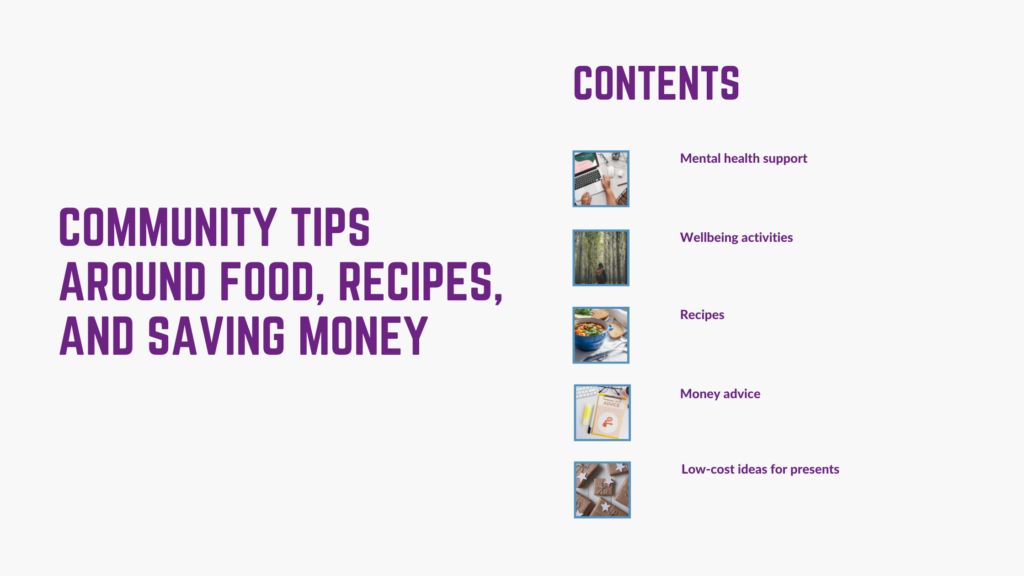 Community ideas: larders, warm spaces and staying connected
Quick, one-page ideas for community groups and local people.
Ideas for Keeping Warm and Connected
Thank you to all the people who shared their recipes and suggestions. We also want to thank all the people who contributed to these ideas at one point or another. For any further enquiries about this resource please contact Freya Young, Community Worker, freya@otbds.org.