At the moment we are getting ourselves organised for the elections in May when we will be doing some work on making sure everyone feels able to vote. To get ready, we have been looking through the resources we made for our Our Vote, Our Voice project ten years ago.
As part of this project we put together a DVD with some films and resources on it. One of the films showed a man called James explaining how in 1982 he fought through court for people living in long stay hospitals to be allowed the right to vote. James knew that this affected many people as some people at the hospital where James had been living had been there for 20 to forty years.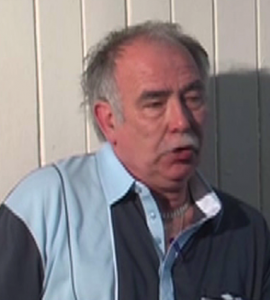 James initially wrote to his local voting office who explained that people in long stay hospitals couldn't vote because their addresses weren't seen as valid. James then went and spoke to a solicitor who encouraged him to go to court where the judge ruled that hospitals could be used as fixed addresses. Despite this, the voting office challenged this and took the claim to the High court. This time when the court agreed people in long stay hospitals could vote, the decision was upheld by the voting office.
Through James's activism he gave many people with long-term health problems the right to vote and have their voices heard. It is to know that James's story had been told and his achievement can be celebrated by everyone. James spoke about how tiring he found this time, as the whole legal process took a year and started when he was just out of hospital himself. He said that since the decision was made, he has always voted "and come away quite happy."
Make sure you follow us on twitter and Facebook to see how this project evolves as we prepare for the 2017 elections in May.