< Back to Blog
Top Tips for Grandparents!
Posted July 5th 2018 by Caroline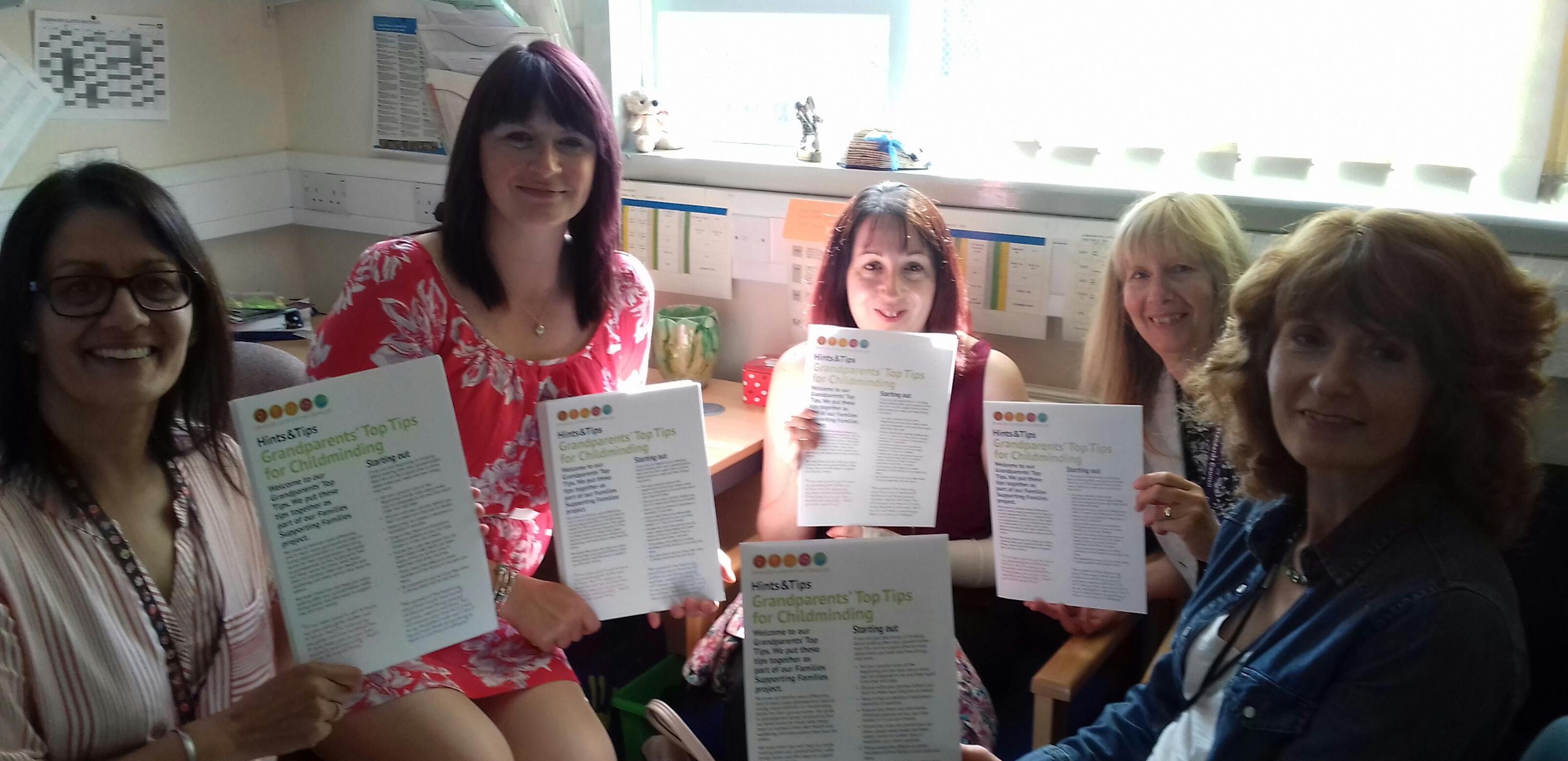 "I was looked after by my grandmother and my mother looked after my children, so it was totally natural that I would do the same."
One grandparent giving her views and that of her family. Simply put, childminding your grandchildren on a regular basis is seen as totally natural and expected. There has been much negative publicity around the older generation having it good and being a burden on services. We felt it was time to look at the contribution older people make in one area of life. Time also to think about the support they might need now and in the future. Recent research from specialist over 50s insurers RIAS showed that over 9 million UK grandparents now childmind for their families, this is an increase of 49% since 2009.
We wanted to look at the impact of this on the lives of older people, finding out what are the delights and what might be the challenges!
We held drop in sessions, had discussions with grandparents' groups and spread the word to professionals working in the area. We asked grandparents to chat to us or complete a short survey including memories of their own experiences of being looked after by their Grandparents. We asked everyone the same question.
"How does your childminding impact on your life, relationships, finances, your health and wellbeing? What advice did you wish you'd had on starting out and what would you pass on to new Grandparents?"
One of the first things many said was that they really appreciated someone taking the time to ask how they felt about things, this had not happened before! They felt able to take time to think about things, listen to others' experiences and ideas, and tell their own stories.
Some felt that is was a relief to be able to speak of the challenges of childminding for the first time. To admit that not all was rosy in the garden was a good feeling, while also accepting that for many it did make an overall positive impact on their lives.
"Its been good to get to know my granddaugher better and to know that I'm helping my daughter and her husband too. It does keep you on your toes mentally and physically – that's got to be a good thing."
Overall, they felt that more opportunity to chat with other grandparents and having more information about their rights or money would be really helpful.
The result of all the discussion is Grandparents Top Tips for Childminding. Packed with great insights and ideas. We would like to thank everyone for giving their time so generously – as usual! Click here to read the Grandparents Top Tips.