< Back to Blog
Queer Families Group: Making wings and making friends
Posted March 5th 2019 by Ciara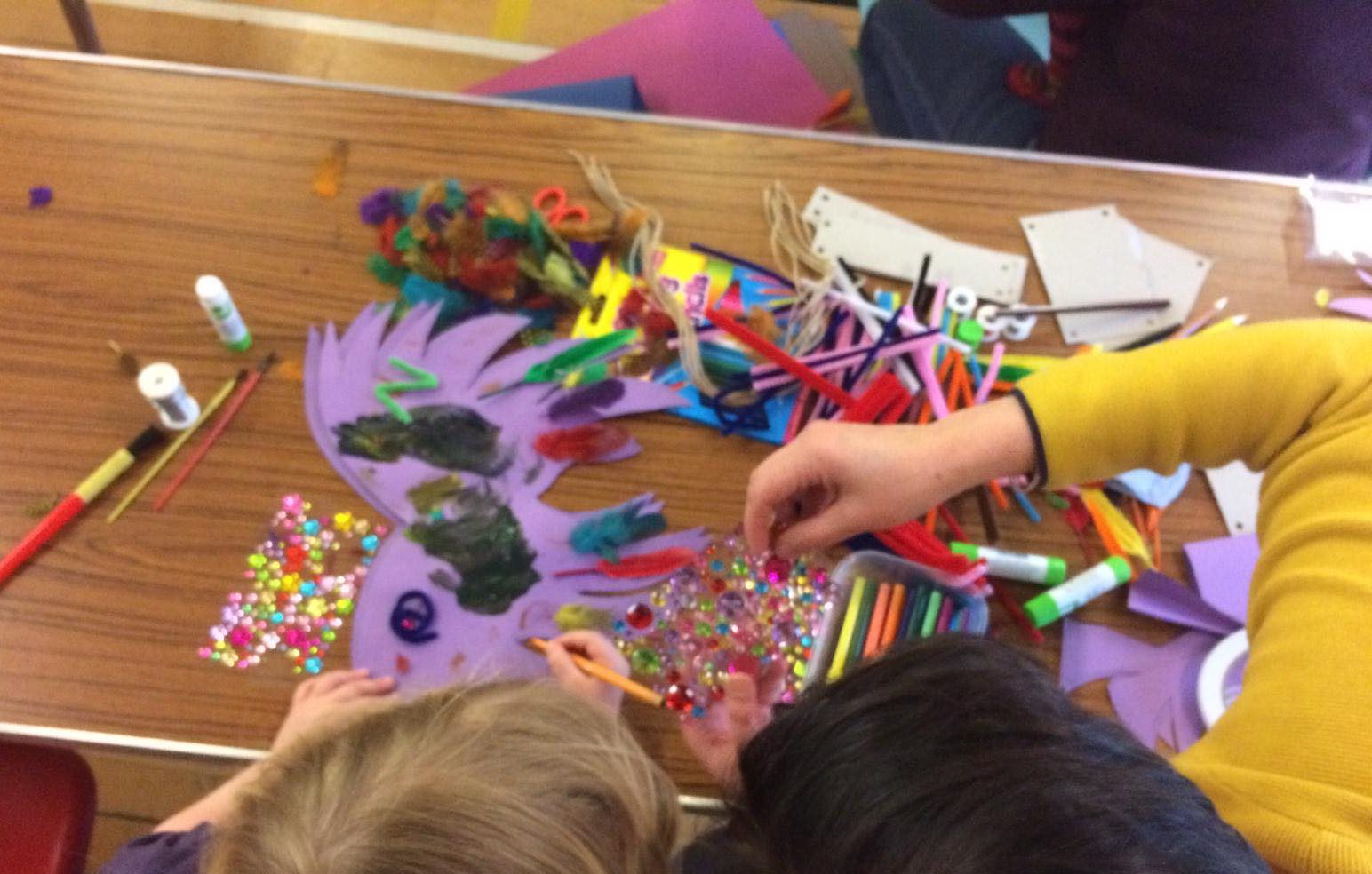 On a drizzly day in Glasgow, our new Queer Families group gathered for an afternoon of storytelling and crafts. Working in collaboration with community members and Rainbow Families, we realised there was a gap for queer families. We wanted to create a space where families could meet, do fun activities with their kids, and be in a space where there are no judgements or assumptions- where we are in the majority!
For our first session, we read from 'Perfectly Norman', a great kids book about a boy who suddenly grows wings. Then we made our own wings, getting creative with glitter and paint!
It was a really lovely event to be part of and we're looking forward to continuing this project. It's clear from talking to LGBTQ families that a space like this is important- somewhere for informal peer support, getting to know other families, and not having to explain yourself to anyone. It's important for kids to meet other kids who have two mums, and for parents of all kinds to share their experiences.
For more info, or to find out about our next session, email ciara@otbds.org.
Tags: