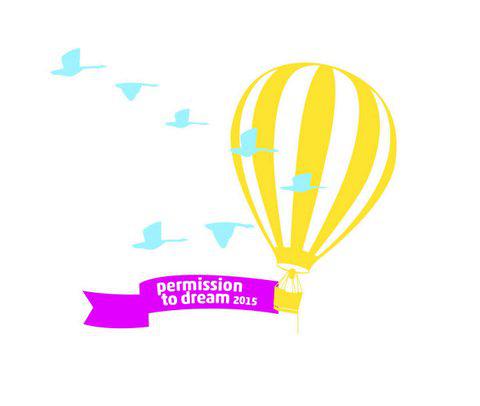 About the project
People with poor mental health can sometimes find it hard to think about a positive future.
During the Spring of 2016, over 60 people came together in Kintore and Inverurie in Aberdeenshire, Clydebank, Dumbarton, Wishaw and East Kilbride and shared their dreams.
They supported and encouraged each other to think about a positive future and ways to make the dreams become real.
We are sharing the dreams to inspire and encourage everyone to dream.
We want to encourage people to flourish and develop their capacity to make choices and lead good, active and meaningful lives.
2018 Project Developments
In October 2018 we were awarded funding through the Self Management grant (administered by The Alliance, with finance from the William Grant Foundation) to deliver the Permission to Dream Project in Falkirk.
The aim of the Permission to Dream project is to support people to help one another identify what they would like their life to look like and then together come up with manageable steps towards it and putting them into action. It is based on the idea that whilst it can be hard to help yourself, it's a lot easier to help others.
What difference does it make?
The project allows people experiencing poor mental health to try new things, make new friends and take steps towards a better life.
When our mental health is not as good as we'd like, it can be difficult to feel motivated to go out, do things, meet new people and make changes in our life. We might feel that there is nothing that can be done to make things better or that there is nothing we are able to do ourselves. We might feel overwhelmed or too tired to even think about what we would like to achieve in life. This project helps you challenge those negative thoughts by bringing you together with other people who understand what this feels like and who are willing to support each other to make positive changes.
Contact
For more information please contact Ania Sandland – ania@otbds.org or 07514905945
What we've heard
It really helps to have someone to meet with, though it can be an effort to come out and do stuff, but it keeps me going.

The group lets me get away from my responsibilities, always looking after everyone else. Here I can relax and chat with other mums, who are so supportive. It feels nice and calm and I feel like I can be myself and be honest here.

Outside of the group I do try and encourage others and try to arrange things and meet up with people, but it's not easy and doesn't often work.

Here I don't feel awkward and uncomfortable, I feel welcome.
---
I'm not a group person – a couple of times I thought I would not come back. I stopped going to other groups because they grew too big. But I pushed myself to keep coming here and not get isolated again.

The group makes me feel uplifted and like I am a part of something. I've lost that feeling since I stopped working a few years ago and now I've got it back.
---
I'm not a confident person, but I get loud when I feel vulnerable. When I'm myself I'm actually quietly spoken. Every day I choose my "mask" like I choose my clothes., I feel I need to hide my real self behind it.

I have to force myself to go out, but I'm not happy when I'm stuck in my home.

This group has been great, I now find myself daydreaming – thinking about what my dream could be. It's like an unlocking that's happening inside me.
---
I was quite lost until recently. There had been many big changes in my life and it was hard and lonely.

This group is like a gift from the universe. It's quiet, nice, you can be relaxed. No one is pretending anything and there is no competition – like who's child is more disabled etc.

This group has given me hope – I hear about other children achieving things.

I'm away from my family and this group helps as others understand what I'm going through, I don't have to explain why my life is the way it is. Knowing I'm not the only one, that everyone is going through stuff, it helps.

This is the happiest time for me, coming here.

---

I'm the wee worm in this picture, 90% of my life at the moment is dark and shite and this group is the light.

My family life is awful at the moment, other people rely on me so much and this group is the only time I get away from them.

It's only once a week, but you'd not believe how important it is.