Families Supporting Families
Families Supporting Families started in 2016. The families we work with across Scotland are diverse and different. Families can need different support at different life stages. So, we work with families in a range of ways to help them increase their skills and confidence for setting up supports that make a difference to them.
Peer support is one of the key approaches we find is most helpful to families, to enable people get access to information and practical support that matters to them as well as having a safe space to make new friendships.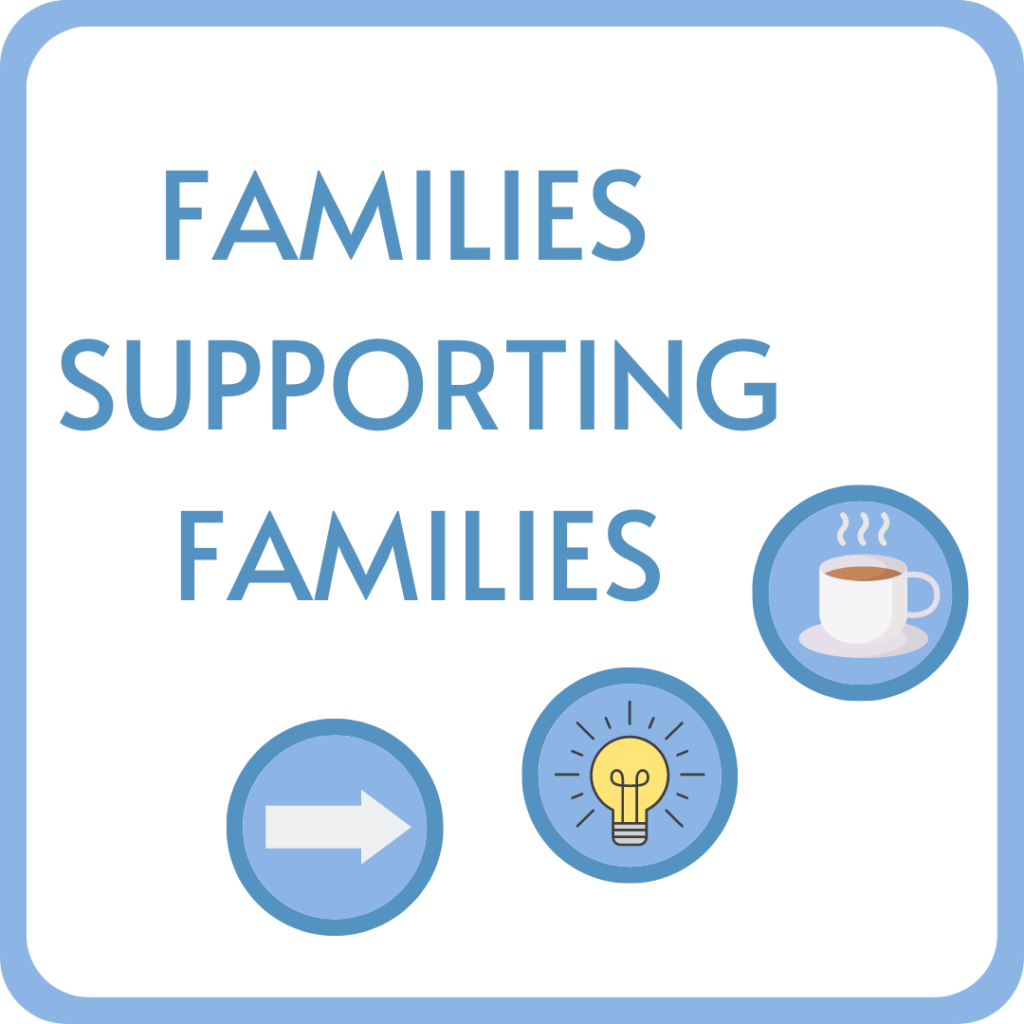 LINKS Eyemouth: Linking Ideas for Nourishment Knowledge and Support (LINKS) Eyemouth, peer support group continues to work with other local partners to organise fun, sociable healthy eating sessions for disadvantaged or low- income families in the Eyemouth area. The projects has created a space for people to come together – both digitally and in person- using healthy food as a way to build these connections for wellbeing. The project has worked with over 300 families, providing an alternative option of accessing healthy food in a social way without having to rely solely on the local foodbank.
Queer Families: Continues to run its monthly peer support sessions in the Southside of Glasgow. The group have also hosted a series of digital events, including events focused on perinatal mental health as a means of sign-posting, raising awareness and increasing people's support networks. WE have been working with parents and services to co-produce our resources: Advice and Support for LGBTQ Families and Hints and Tips for Services working with LGBTQ families. These have been well received and shared widely on social media. Paper copies are now stocked in a local LGBTQ bookshop and have been requested by Book 28 Queer Library Service in London, Glasgow Mutual Aid, Small Trans Library Glasgow, Rumpus Room and LGBT Health and Wellbeing.
The impact it's having so far
Mums Peer Support research: We have produced a much-needed assessment of the impacts of informal peer support for mums and their children at different life stages. The report highlights the gaps in provision, inclusion and access – including for mums living rurally.
We hope our findings will be shared more widely to help other workers, mums' groups and local authorities understand how informal peer support can work to support the mental wellbeing of mums and families.