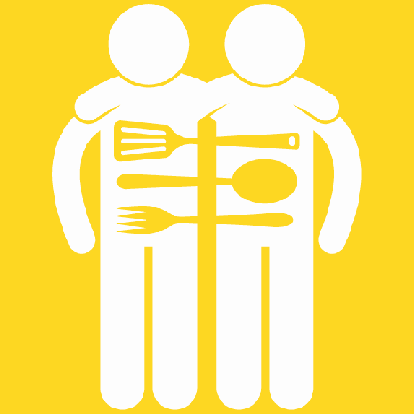 About
We have secured funding from the Investing in Communities Scottish Government grant to deliver the new Falkirk Food Connections project. This project is an evolution of our Falkirk Food Buddies pilot.
Through this project we want to:
Build communities around food – using food as a tool to bring people together and chat, meet new friends, feel less lonely.
Strengthen local communities by building stronger links between organisations and the communities they serve.
Make collaborations between organisations and groups easier and in turn support them to increase their capacity, allowing them to benefit more people
Maximise available resources and increase the reach and uptake of preventative solutions to food poverty and reduce waste.
Provide opportunities for people with direct experience of food poverty and carers to contribute, feel valued and listened to and to share their skills and knowledge
People with direct experience of food poverty and carers have increased skills and understanding around food access to practical solutions towards dealing with food poverty
There are 2 strands which complement each other.
Working with disadvantaged communities in the Falkirk area to deliver peer support around food activities, such as peer support sessions, cooking workshops, community eating opportunities.
Working with existing local groups and organisations tackling food insecurity to enable connections between them. We will do that by delivering learning exchange events and by providing tailored development support for groups and organisations, including identifying ways different parties can help each other.
We are focusing the work around Falkirk.
This project will run at least until the end of March 2022.
Contact
For more information please contact Ania Sandland: ania@otbds.org 07514905945