East Renfrewshire Equalities Forum
Outside the Box has been contracted by East Renfrewshire Council to establish a new Equalities Forum. We will be working with community groups, organisations, and service providers across East Renfrewshire to encourage and support local people to participate in this new forum. This community-led group will bring people together from diverse communities across East Renfrewshire, sharing their perspectives and bringing their experiences to link in with local decision-making. The aim of the forum is to raise the voices of people who may not usually participate in public forums or decision-making to support communities to be well represented and heard when it comes to decision-making across East Renfrewshire.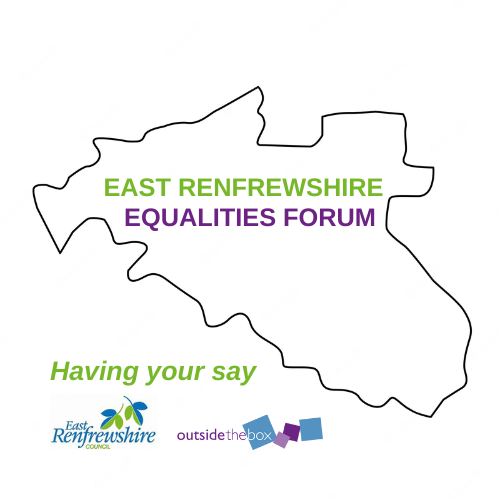 We are visiting community groups and organisations across East Renfrewshire to let them know about the new forum. Our role is to facilitate the creation of this group by encouraging and supporting people's participation so that the group is a community-led forum that decides its own purpose and agenda. We will be holding community events in East Renfrewshire in November this year to bring people together to discuss how a forum could work. Once we have a group of interested people, we will help them to establish the forum, providing training, support, and advice.
If you are interested in this new forum, please email ingrid@otbds.org or complete our Registration Form.
The impact it's having so far
Our work started in September this year and we attended the East Renfrewshire International Communities Food Festival Event to meet people from local businesses and communities over some delicious food.