We have worked with local people in the Scottish Borders and in Angus to explore different solutions to transport issues experienced by many rural communities.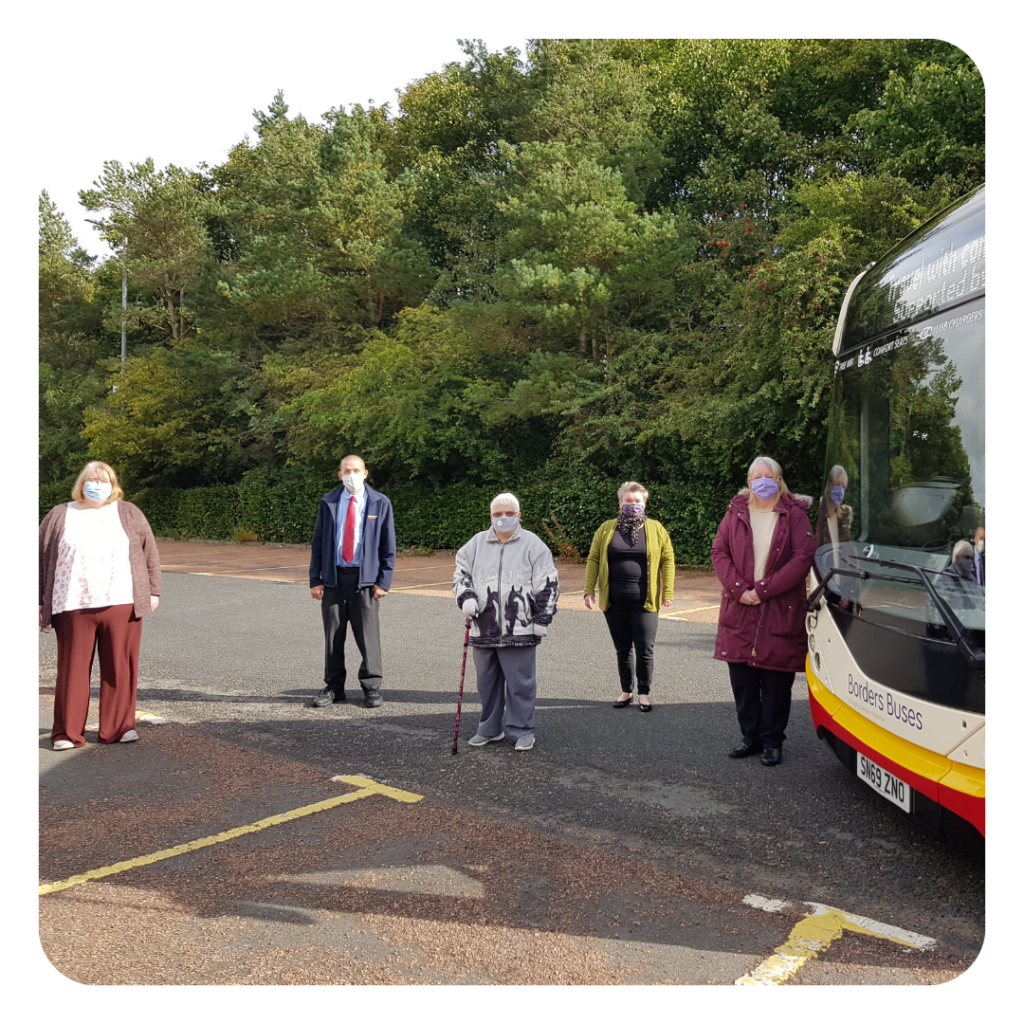 Prior to the Covid-19 pandemic we were holding events across Borders that brought together local people and groups to discuss the issues and potential solutions. We drew upon our relationships with transport organisations across Scotland and Wales to bring their experience and knowledge to our conversations.
During Covid we used online surveys and virtual conversations to find out about local people's experiences of using public transport were during the pandemic. We talked with people about their fears of using public transport as restrictions ease.
The impact it's having so far
We have brought new possible transports solution ideas to Angus and the Scottish Borders.
By bringing other transport organisations and groups to the Borders, it showed what communities can achieve.  This has started new conversations or reinvigorated old conversations.
We have identified common themes where people experience issues.  They are:
Getting to and from medical appointments
Bus connections & timetabling
Connecting towns & villages
Pavements and bus stops
We are continuing to work with communities and regularly feed in experiences and issues to the relevant organisation.  An example of this was a result of our survey during Covid many older people expressed a fear of using public transport as the restrictions eased.
In Partnership with Borders Buses, Living Streets Scotland, Scottish Borders Council Passenger services and a few villagers from Newtown St Boswell's we made a video to show people what to expect and what they should do to keep themselves as safe as possible whilst traveling on the bus.  We also filmed at the Borders Buses Depot to show what they are doing to keep their buses as Covid-safe as possible.