LINKS Eyemouth project booklet
LINKS Eyemouth is a project for families in the Eyemouth area in the Borders. The focus is round healthy, lower budget eating and wider wellbeing as a means of promoting social connections.
The project has helped strengthen community partnerships between different organisations, groups and small businesses, while sometimes making use of surplus food which would otherwise be wasted.
LINKS is community-led and connects families in Eyemouth and surrounding areas around healthy cooking and eating, saving energy and reducing household costs and staying well, physically and mentally.
The project employs a local worker in Eyemouth and has local volunteers of all ages, including some school children, some retired people. It is based at various community venues, usually within Eyemouth but sometimes in other communities.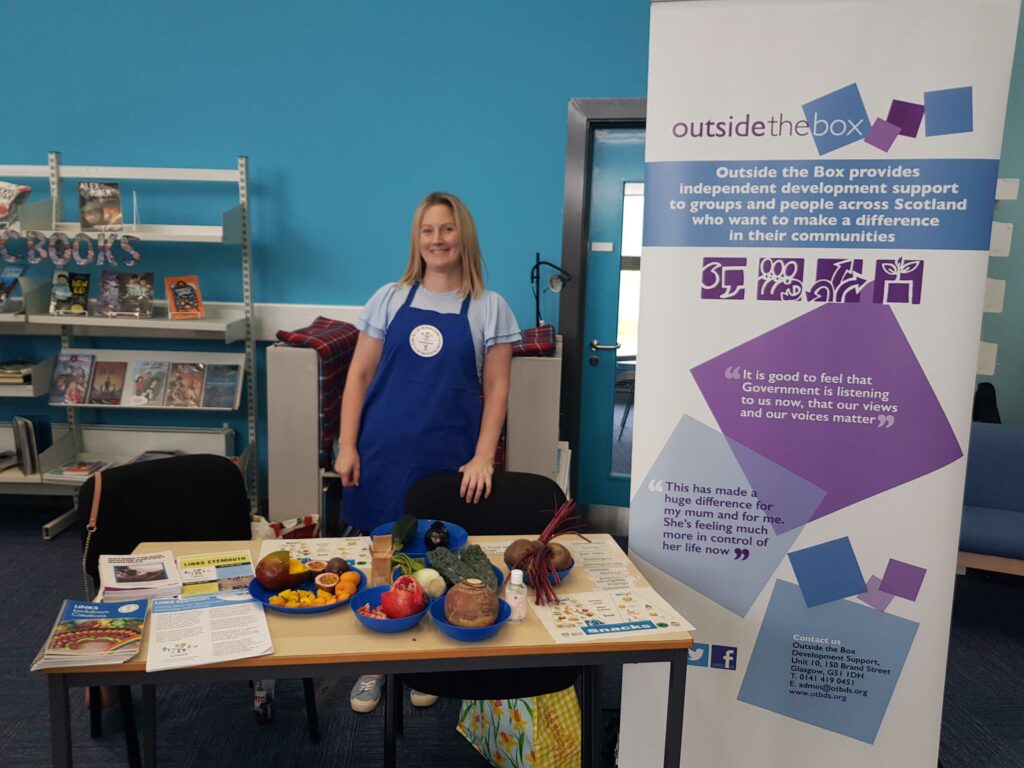 We have created a new booklet all about the project, its latest activities and plans for the future. You can find it here: LINKS Eyemouth booklet
For more information or to get in touch about our LINKS project contact Ruth ruth.n@otbds.org or Charlene charlene.linkseyemouth@gmail.com