< Back to Blog
Learning about Falkirk's history with Meals with Friends
Posted August 21st 2018 by Alice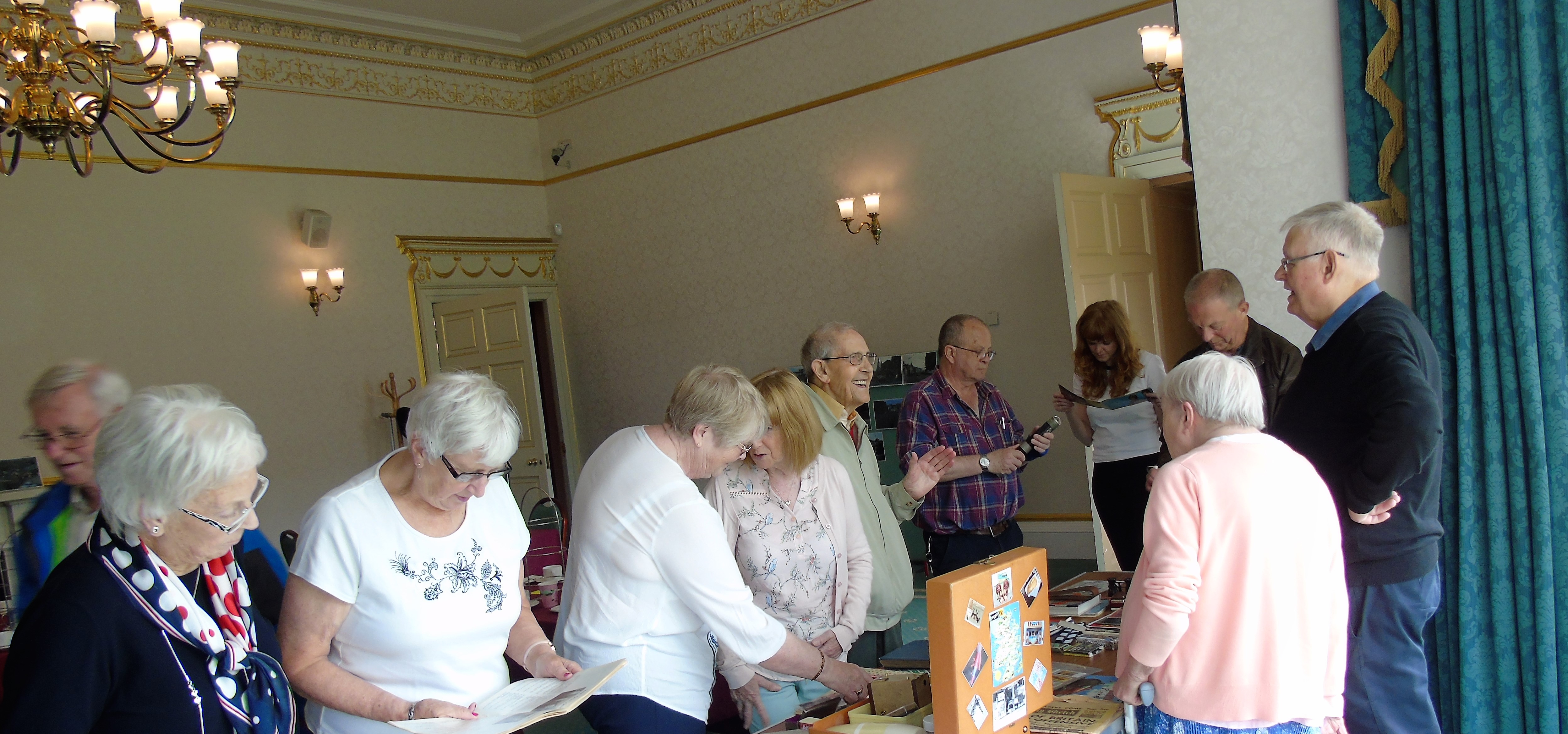 When you have lived somewhere for a while you can easily forget about what makes your home town special. Learning about the history of where you live, or meeting new people from your community, helps you see your environment with a new perspective and appreciate it more.
Yesterday we did just that. Outside the Box held a reminiscence event celebrating Falkirk's history. We met at the beautiful Callendar House to come together to learn, and share, about Falkirk. Guests were met with tea or coffee and the walls were lined with images of how Falkirk used to look. It was great to hear everyone chatting about the photos and their memories of how the area has changed.
"The photos how different Falkirk is now. From the photos it looks like there used to be more stuff happening in Falkirk than there is now!"
There were also several tables covered in old items for people to look at and play with. What we thought was a tuning folk turned out to be a hair curler and we all laughed at the tiny foldable 'sunglasses' that could be perched on your nose. A lot of the people at the event had used the objects before and were able to share stories of how they were used.
"Woodbine cigarettes! I used to smoke those. You got a pack of five for tuppence ha'penny."
We then shared an afternoon tea together and told tales of Falkirk through the years. Through the scones, cakes, sandwiches and endless cups of tea and coffee we all learnt a lot about the area's history and laughed at people's stories about growing up in Falkirk. It was fantastic to be joined by Historian Ian Scott who then told us many stories about times gone by in Falkirk, from working in the local brewery to going to dances.
"I could have sat and listening to Ian speak for hours!"
Our Meals with Friends events fill up very quickly but if you would like to be told when we next hold an event then contact Ania by emailing ania@otbds.org or by calling 07514 905 945.
"It was a very interesting afternoon. Enjoyed the company very much. Mr Scott was brilliant."
Tags: