< Back to Blog
Halloween Happiness Habits Cafe Comes To the Yarrow Valley
Posted November 1st 2018 by Christine Ryder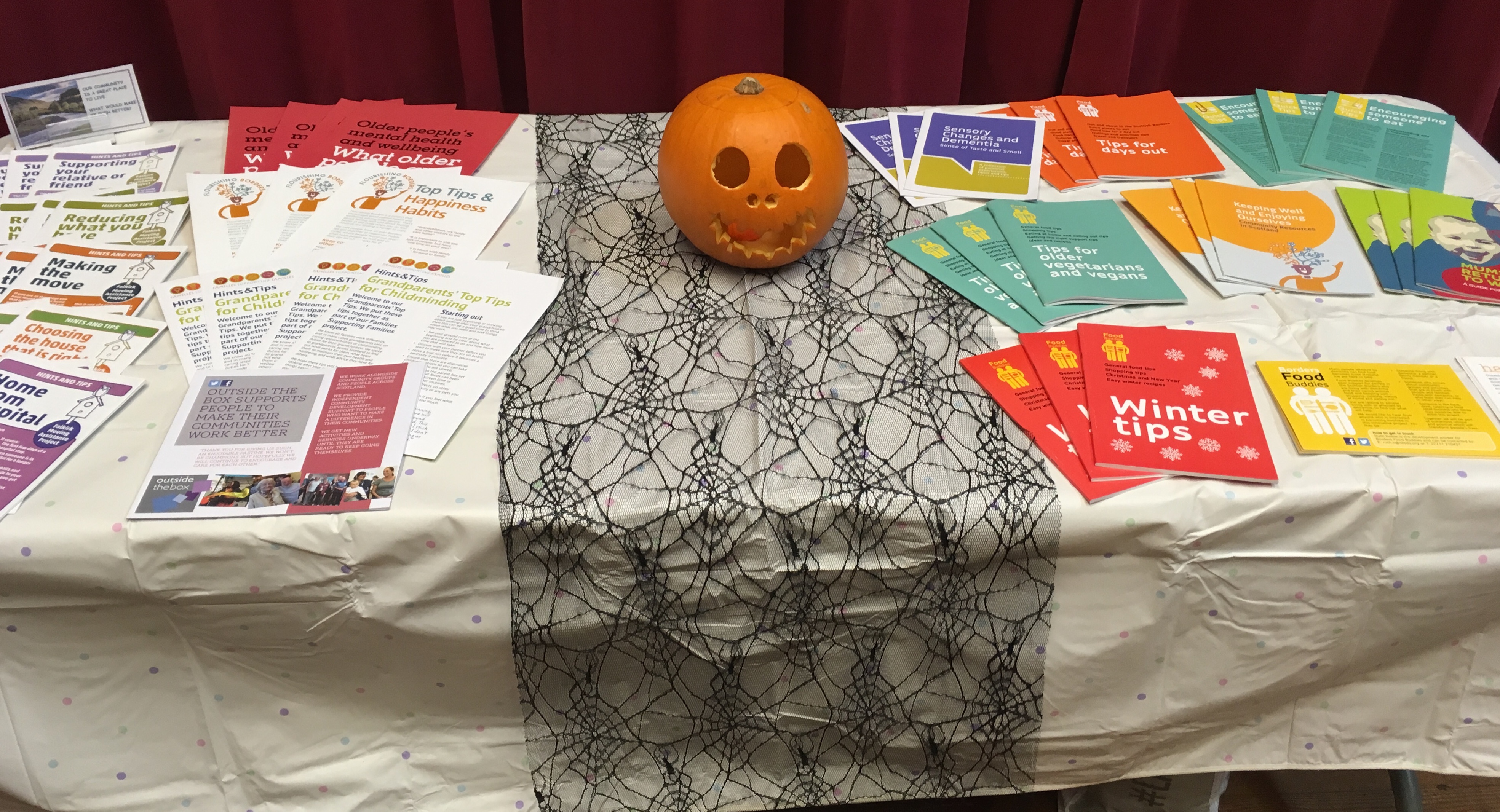 The 30th October saw Outside the Box and Yarrow Village Hall co-host a fun filled Spooktacular Happiness Habits Café.
Around 30 people came along; parents, grandparents and children of varying ages to enjoy an evening of kurling, dooking for apples, dressing up & party games.  The hall was a buzz of activity and conversations about what other activities they would like to see happening in their community. Lots of ideas were stuck on the wall and some people even signed up to being more involved in taking the ideas forward!!  The write up from the event will be shared with the hall committee and the wider community, but already there is talk of a film night in January 2019.
Huge thanks to the people of Yarrow and hall committee for the entertainment and use of the beautiful hall!
A lovely evening and some really good ideas!