Eyemouth Primary Outdoors Day
On Thursday 22nd June, we teamed up with local partners as part of our LINKS Eyemouth project, delivering healthy activities for children and families.  
LINKS Eyemouth is a project for families in the Eyemouth area in the Borders. The focus is on healthy, lower budget eating and wider wellbeing as a means of promoting social connections. The project has helped strengthen community partnerships between different organisations, groups and small businesses, while sometimes making use of surplus food which would otherwise be wasted.
45 pupils from Primary 1 joined us on a sunny afternoon for some fun activities outdoors. 
Our OTB team led a craft activity, working with small groups of children to make their own colourful dream catchers to take home. These were made with simple circles and assorted coloured thread – you can jazz them up with beads or feathers!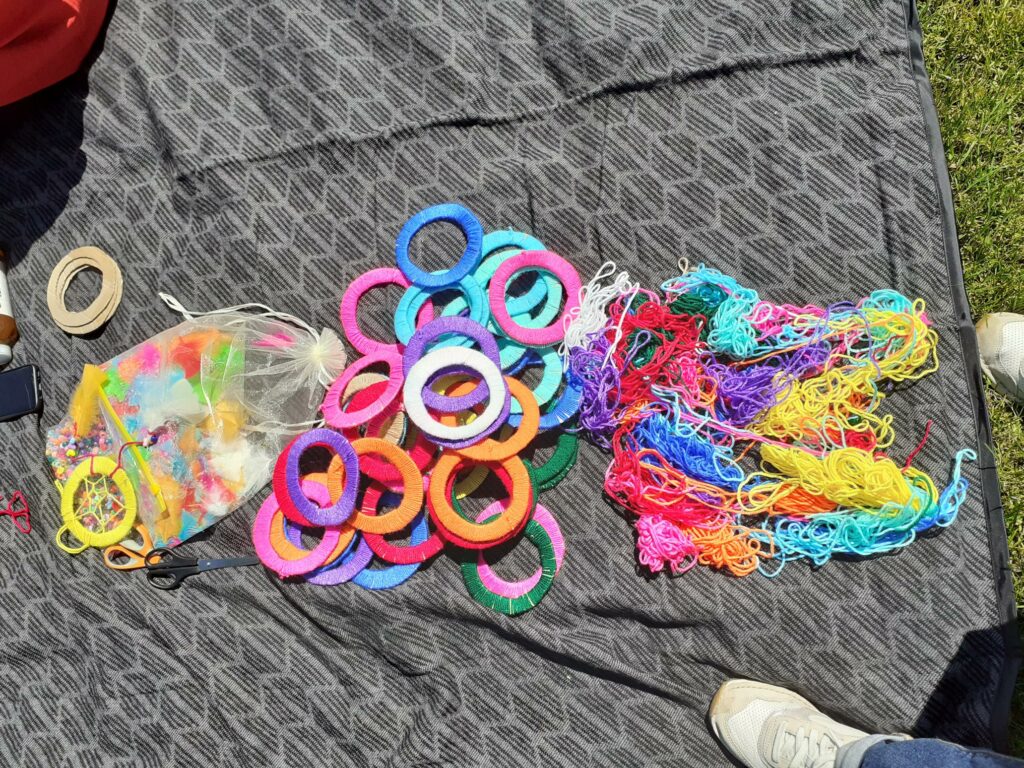 This is one of the many great activities in our Outdoors Activity resource pack which shares how to run 35 fun, creative and active outdoor activities. It also has safety advice, and templates you can use for planning and risk assessments.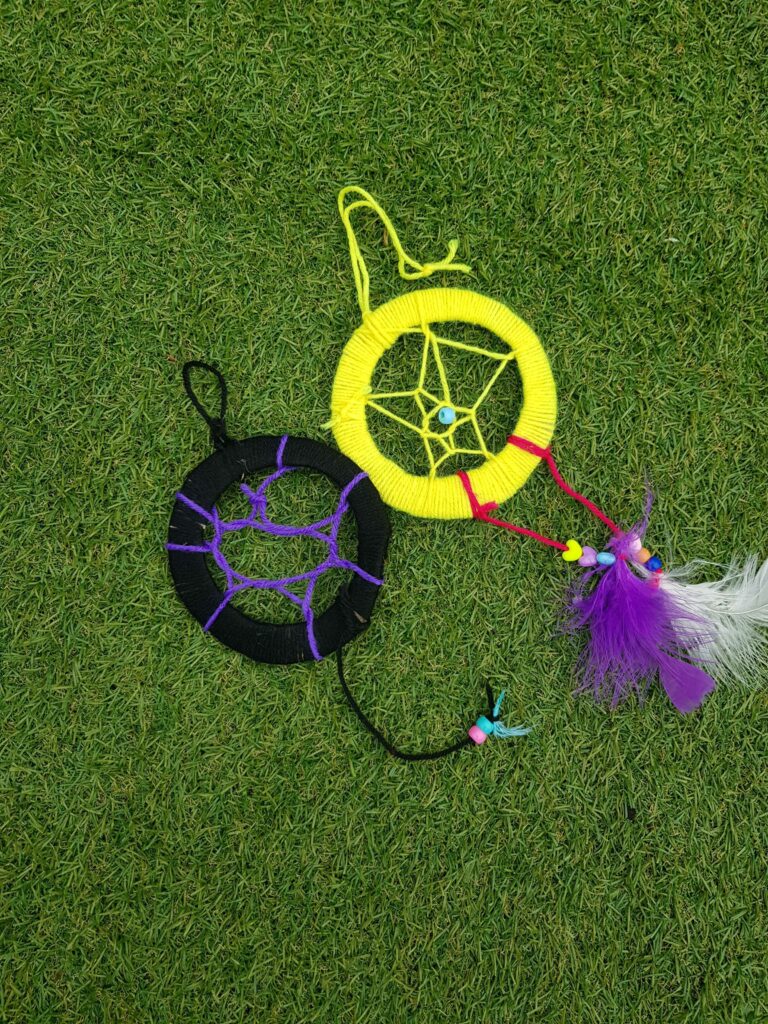 Afterwards the pupils also made fruit kebabs and learned about staying safe around outdoor cooking and barbeques.  
Thanks to all the children and teachers at Eyemouth Primary School for taking part!