< Back to Blog
Unpaid work in Glasgow
Posted February 20th 2018 by Louise Wilson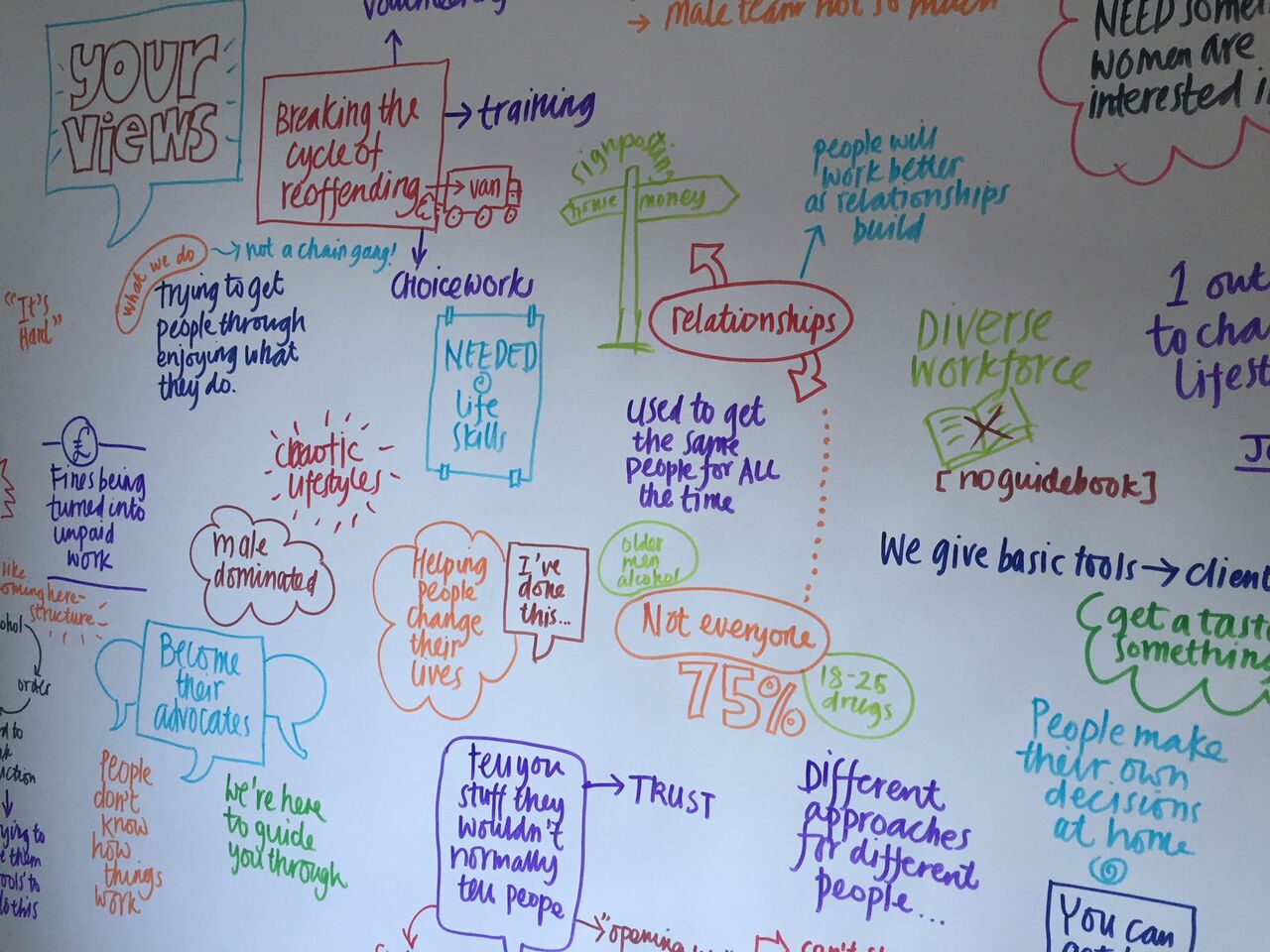 This month we are facilitating a series of workshops with people doing unpaid work in Glasgow. Unpaid work is also called community service. People have been sentenced by a Sheriff to a set number of hours of work.
We are talking with people, and the staff that support them, about what doing unpaid work is like, what difference it makes to their lives and what they will do next.
The picture above is the graphic facilitation from a conversation with staff. They talked about the different elements of their role. The starting point is about getting people through their order – making sure people do the hours and the work. Buts it's also about breaking the cycle of re-offending.
"We spend time with people, we are out there working with them and we build relationships and see people change."
Alongside the work, people are also offered training for jobs and life skills and support with things they may be finding difficult, such as health issues, literacy and managing money.
One of the women we spoke to said:
"I'm doing my hours and then I hope to get on a training course. The staff have really helped me and I'm going to use this as an opportunity to make a better life for me and my children."