< Back to Blog
Integration and wellbeing in the 'new normal'
Posted June 5th 2020 by Jill Keegan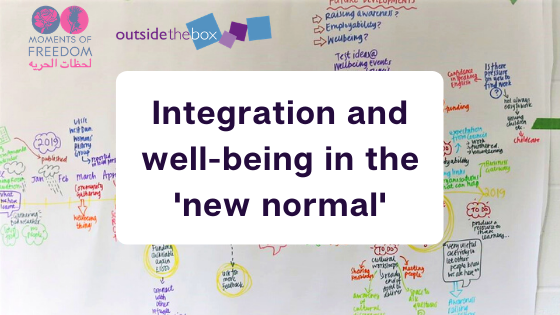 Integration and wellbeing in the 'new normal' 
The World Health Organisation (WHO) defines mental health as a "state of wellbeing in which every individual realises her or his own potential, can cope with the normal stress of life, can work productively and fruitfully and is able to make a contribution to her or his own community." 
The COVID-19 pandemic has meant adapting quickly to new ways of working and supporting each other, and finding new solutions. In many instances this has meant re-defining how we view and access wellbeing and integration. 
As part of the Families Wellbeing grant we are supporting New Scot women from the Moments of Freedom project to navigate this new world of social distancing and manage the implications for integration with their local community. 
Language can provide a significant barrier to how confident the women and their families feel about making new connections. Despite this, the women have worked hard to scope their local community over the past 2 years. They have set up safe spaces for women to come together with their children, and held gatherings and events to reach out to other women across their local community. This video of a Moments of Freedom wellbeing event shows how they group uses community planning, storytelling with translators, food and song to build connections. All of the women have experienced a real sense of purpose, thanks to the project's success and the difference their work has made.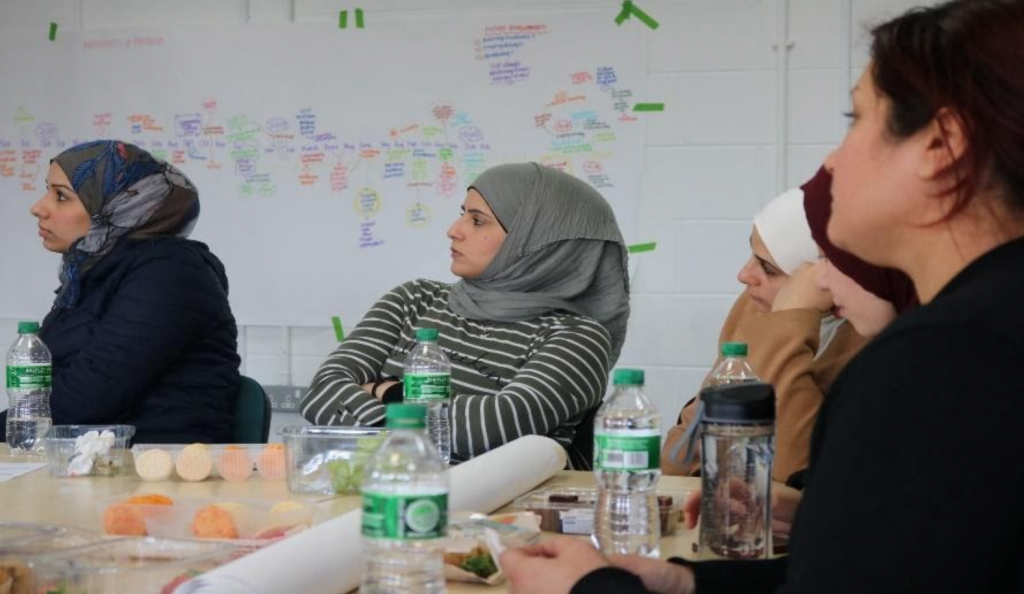 Access and translation 
Speaking about the current situation, the women from Moments of Freedom said:  
We have been working so hard to integrate and offer our skills in the community but because of lockdown we can't meet other people and are worried what this means for our families integration. 
We're not getting a chance to practice our English because we can't meet people to have conversations.
In response, we're exploring how to create safe spaces online with the women. This includes a focus on how to take care of your wellbeing whilst using different online tools. We are also working with local community networks to translate relevant, local information and delivering online wellbeing activities. This will open up conversations with other local women and families –who face similar challenges in making connections. 
By working in collaboration with the women on the challenges we are facing now, we can identify diverse solutions for wellbeing and develop tools for current and future community resilience. 
To see what Moments of Freedom are up to, you can follow the group on Facebook, Twitter & Instagram.
Tags: community support, coronavirus, integration, wellbeing