< Back to Blog
Top tips for making dining easier for people with dementia
Posted June 16th 2017 by Ania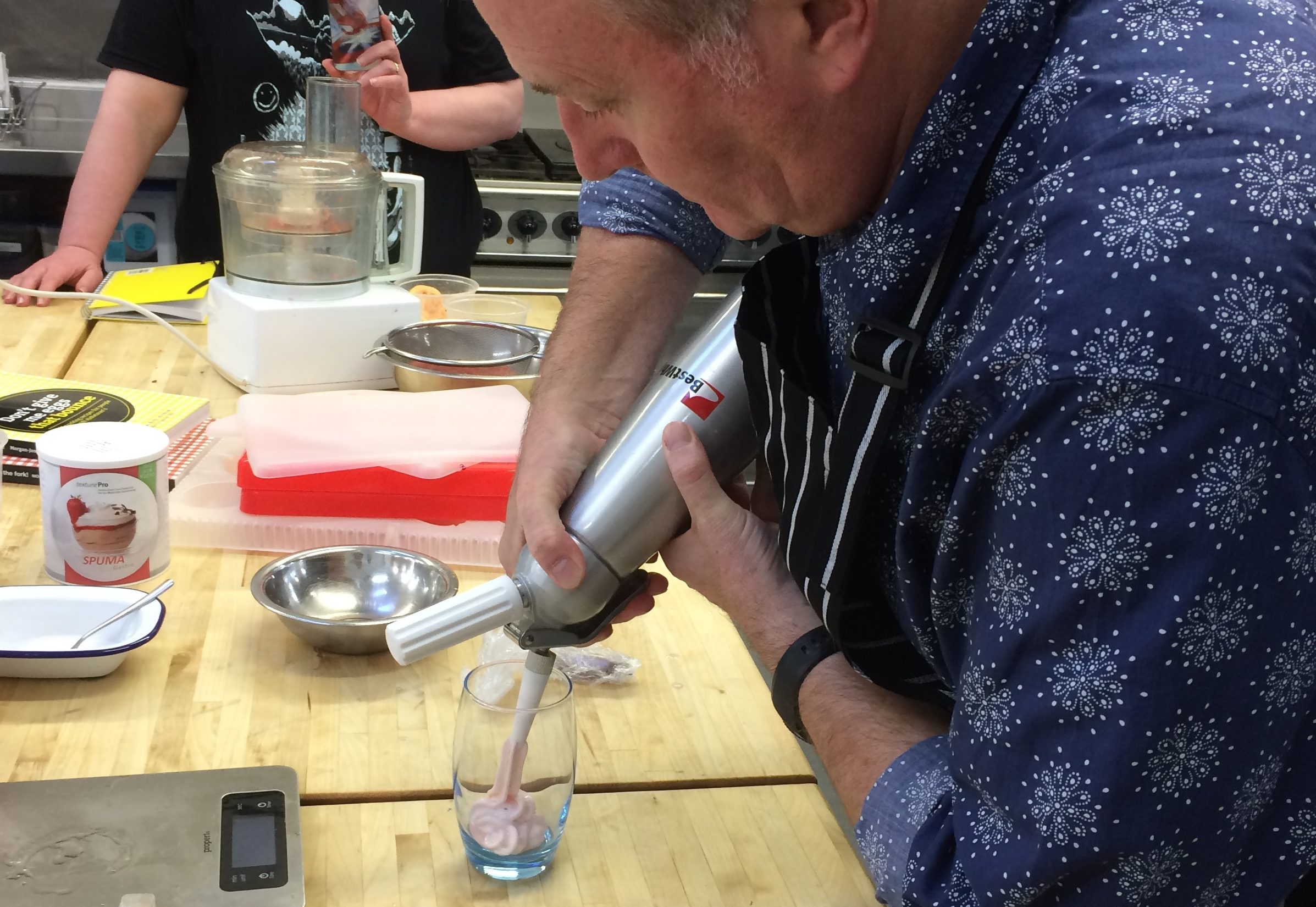 Last week I was lucky enough to be able to go along to a "Dining for Engagement" training day in Edinburgh. The workshop took place in Edinburgh New Town Cookery School, a beautiful building with very well equipped training kitchen, and was delivered by Emily Smeaton, Dementia Consultant and Peter Morgan-Jones, Executive Chef, both from Hammond Care Dementia Centre.
More than just physical nourishment
The training reinforced what we already know and practice at Outside the Box – food is about much more than just physical nourishment; the social interactions around preparing and eating food form a fundamental part of what it means to be human. When we get older, food can become more challenging. We use all our senses when we eat, and any/all of them can be affected as we age. If we develop dementia, the challenges grow.
Understanding individual needs and the senses
The good news is that most of these things can be overcome by careful planning and proper understanding of our individual needs and preferences. Adjusting the light, noise and layout of kitchens and dining areas, can make a huge positive difference to our eating experience. For example, using correct lighting and reducing the amount of noise can help people enjoy their food more and finish their meal. Toasting your bread in a toaster in the dining room can also help stimulate the appetite.
For anyone in caring capacity, it is important to also consider the following:
What food a person likes
When they like it
Where they like to eat it
With whom they like to eat with
Why they like to eat food/certain types of food
How they like to eat their food
It's vitally important to get this right, to ensure that people are not only healthy but also happy.
Nutritional needs as we get older
Our nutritional needs change as we get older, and some of the advice which we hear in the media is no longer entirely relevant, as it focuses on diet aiding prevention of lifestyle diseases. In older age the focus should be on ensuring optimum nutrition and maximising quality of life. We need a lot more protein and calcium, and for people who have poor appetite, extra fat is recommended.
More useful tips
It was also helpful to consider that lots of people find that smaller, more regular meals work better for them as they get older. Finger foods are particularly helpful, as they allow people to maintain their independence even if they can no longer use cutlery. For people who have difficulty swallowing, modified diets can help, such as using special thickeners.
I learned a lot from the day, met lots of lovely people and got a lot of inspiration – thanks to everyone who made it happen.
Agnes, who attended the day and is working with us to build awareness and peer support around how the senses can change for people with dementia, said:
"Personally I was  reminded of what help I needed, why I needed that help, and that I need to put systems in place to self manage my basic need to eat well. I will put this menu up prompt in my kitchen"