< Back to Blog
Tips for Older Vegetarians & Vegans – Launching our new book!
Posted November 14th 2017 by Ruth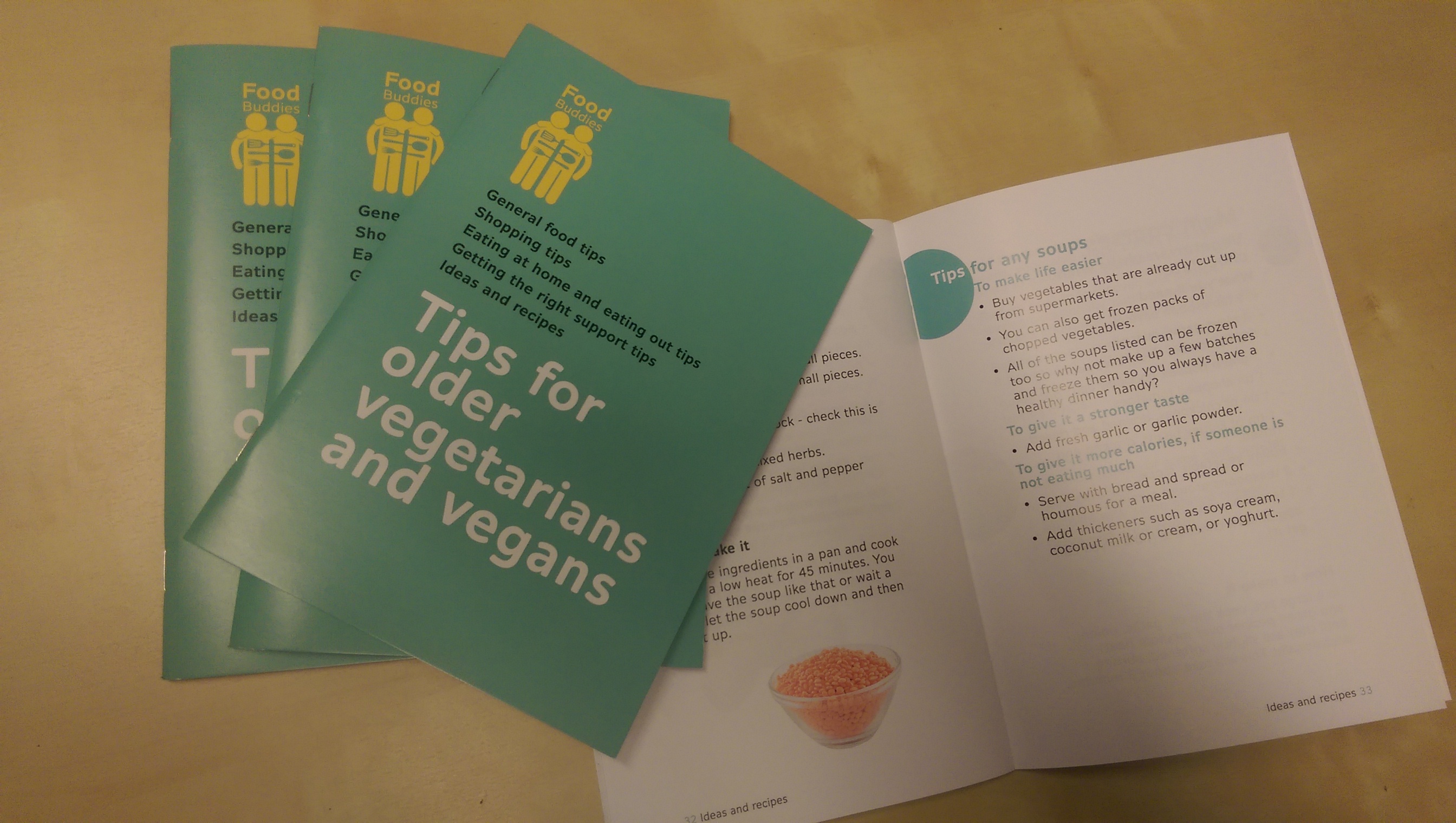 Many people find that the food they want to eat changes as they get older, or they want to have easier ways of cooking. Living with dementia adds some more changes and challenges. If you are a vegetarian or vegan it can be harder to get information and advice that is helpful for your situation.
We have put together a practical set of tips that make life easier.  Our new book include tips for food shopping, cooking and eating at home, eating out, getting the support you want, sources for vegetarian and vegan food and some easy recipes.
We've done this as part of our Food Buddies project which is working in the Scottish Borders & Falkirk developing peer support for older people, including people who are living with dementia and for their carers, around all aspects of food and keeping well.
We're going to be holding an informal launch of the book on Friday 24th November, 12- 2 at Whitmuir the Organic Place (West Linton) – if you would like to get yourself a copy or have a chat to us, this is a great opportunity (you will also get to sample some of the recipes from the book!). Find out more about the launch.
Following this, you will be able to download the book as a pdf from our website. You can also get in touch if you are interested in getting a printed copy / copies. We'd also love to hear your thoughts on the book! Please contact Christine Ryder: christine@otbds.org / 07921265515
This new book builds on our Winter Tips book which we made last year and has been very popular.