< Back to Blog
The Borders Food Buddies Award Tour!
Posted April 16th 2018 by Ruth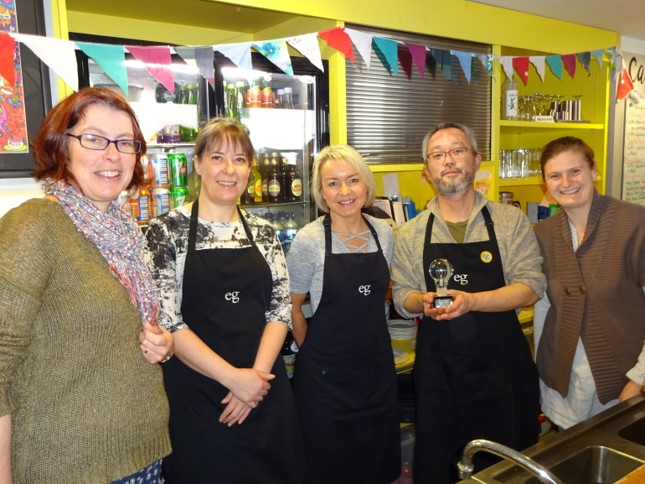 Our Food Buddies project has been keeping us busy recently. As well as all our usual work we have also been touring our Innovations award around the borders! We kicked off the Tour with the award at the Eastgate Theatre in Pebbles during their open day.  The Eastgate Theatre has been a big help to us throughout our work for Borders Food Buddies so we were pleased that we could start our tour off with them!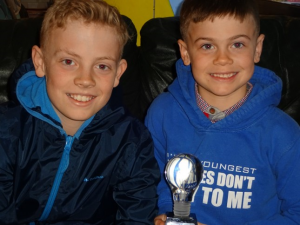 Eastgate helped us develop our 'Supporting customers who live with Dementia' handy notes and they were our first Food Buddies dementia friendly café environment. We have just signed up Traquair House cafe to the Food Buddies scheme. They have a delicious menu, with smaller portions available, and their staff are very caring and understanding. The cafe is easily accessible with a lovely outdoor area leading to the beautiful walled garden. The grounds of the historic house also have accessible areas with animals including goats and peacocks.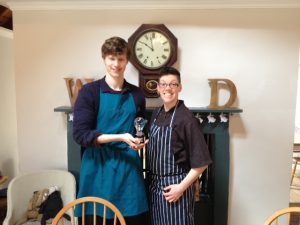 On Tuesday Ruth, our Development Worker for Borders Food Buddies, was in Hawick on a dreich day where thankfully she discovered the Almond Tree social enterprise café on the High Street. They are a friendly, accessible café and share many of the Outside the Box values. Their staff are made up of volunteers and people who have found it difficult to find work elsewhere, they are supported here to have a chance at employment, learning skills and being a meaningful part of the community. The café is very accessible, with formal and informal seating areas, reasonably priced tasty food and kind and understanding staff. She's looking forward to another visit shortly to give them their well-deserved Food Buddies sticker.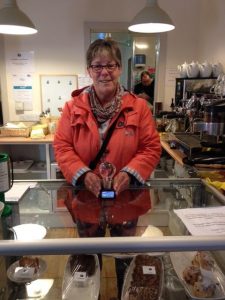 Quin's in Galashiels is another café which is easily accessible, situated near to Tesco, and has understanding staff who welcome people with different needs and abilities. They offer light bites and smaller portions too. A great place to enjoy a relaxing cup of tea after the stress of a supermarket shop!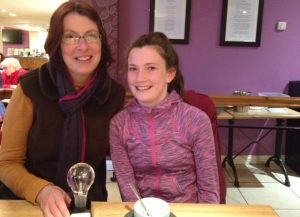 Outside the Box were then invited to the Galashiels and District Rotary Club to give a presentation on the Borders Happiness Habits project.
The members were treated to a short exercise in personality profiling which is used as part of the Happiness Habits Making Connections course. The exercise generated lots of comment and laughter! The members were very interested in the work OTB is doing in the borders and there were a number of questions from the members.
After the presentation some of the members kindly posed for a photograph with the OTB Lightbulb Innovation award.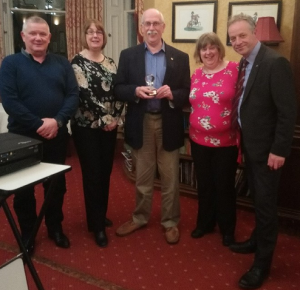 To find out more about Happiness Habits take a look at the project page on our website.