< Back to Blog
Support Choices event: How Does Highland Perthshire Care?
Posted August 7th 2019 by Holli Wilks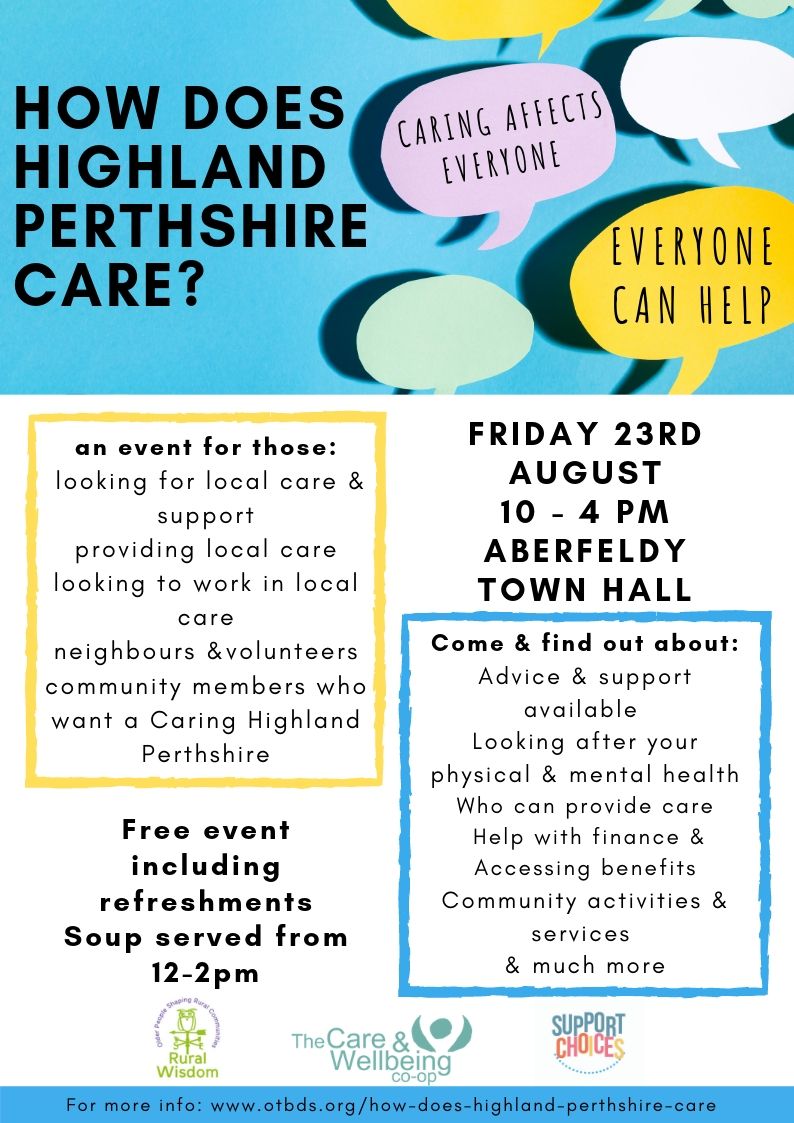 What?
Rural Wisdom and the Care and Wellbeing Co-op in conjunction with Support Choices, a relatively new group based in Dunkeld, are holding an event, which is all about CARE.  We have invited organisations and groups from Highland Perthshire to come along and provide information at this drop-in event where people can find out what care and support is available, as well as how to be part of providing care and support in the area.  We'd like to invite you to come along and see what's on offer.
Why?
Care tends to be something that people think about when there is illness or disability and it's often at a point of crisis so having information in advance could be very helpful.  Our event offers an opportunity to find out what advice and support is out there and how you can best use it to make your life and those you care about better.
We'll have all kinds of information and support and advice from community groups, PKC departments, legal and welfare organisations, financial information, therapies and more.
If you're interested in working in the care sector either for a company or for yourself, there will be opportunities and information on that too.
Café
We'll also have a café with free refreshments which will be available during the event so come and have a cuppa and a chat.  There will be a free soup lunch which will run from 12pm to 2pm.
Everyone is welcome.  Please do come along and tell your friends and people who you think might be interested.
Who?
For more information please contact: supportchoices@otbds.org / 01350 729130