< Back to Blog
Stop wasting food with Food Buddies
Posted December 12th 2018 by Alice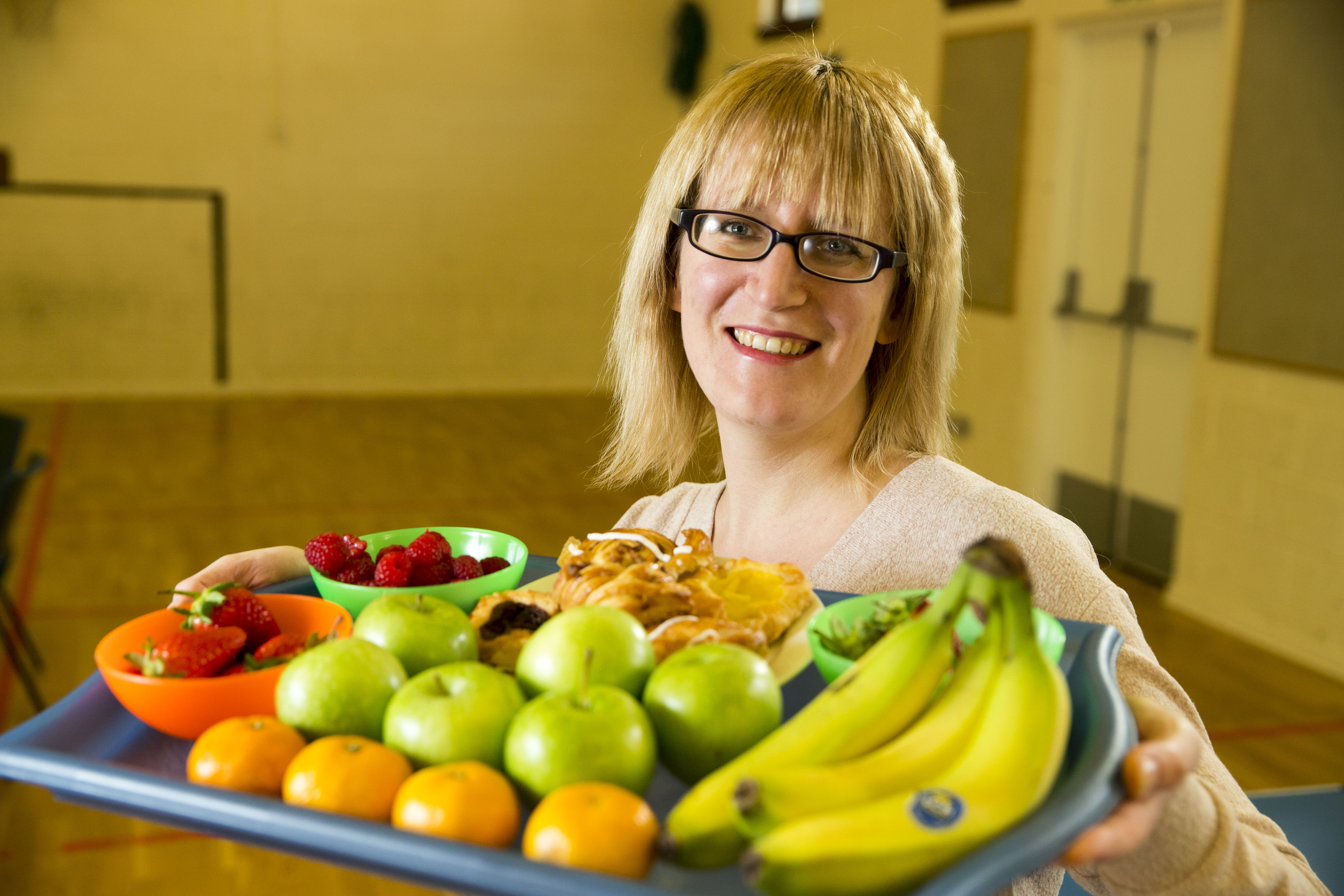 At Outside the Box we always like to try out new things and improve the way that we work. That's why, as part of our Falkirk Food Buddies project, we went along to have training from Love Food Hate Waste on reducing food waste.
Despite already having heard lots of useful tips about food through Food Buddies, we were surprised by what we learnt throughout the session. For example, did you know that you can freeze raw eggs for up to 6 months? Just crack the raw eggs into a freezer bag and pop them in the freezer.
It was interesting to see that lots of the other people that came along believed the same misconceptions that we have come across in our work, like that food you are freezing needs to be frozen on the day you buy it. Actually, you can wait to freeze it up until the use by date as long as you remember to eat it within 24 hours of defrosting it.
We also had a good reminder on what healthy portion sizes actually are. It's easy to make portion sizes the wrong size if you're feeling really hungry, or you don't have much of an appetite but these are the correction portion sizes you should try to follow:
Pasta: 100g
Rice: 75g
Cereal: 30g
There has been a lot of awareness over the past few years about the problems with plastic packaging and a lot of us now try to reduce this. But did you know that throwing away food itself can sometimes cause more damage to the environment than the packaging does? Throwing away an apple causes six times more damage to the environment than throwing away the packaging it comes in and throwing away a lettuce can cause one hundred times more damage to the environment than the packaging it comes in!
Our tips
What can we do with this information? Here are some tips we have:
Try to use up all the food you have. Make soups, stews and juices with any fresh fruit or vegetables that are about to go off.
Buy what you need
Stick to the right portion size for you
Remember your freezer – cooking food then freezing it means you have more time to use it and you can prevent waste.
Do you have any tips on how you try to waste less food? Let us know! If you live in Falkirk and go along to any groups that you think might be interested in us coming along then  let us know! We would love to come along to share our ideas on preventing food waste and encourage people to share their own tips. Get in touch by calling us on 0141 419 0451 or by emailing alice@otbds.org.
Tags: