< Back to Blog
Stay at home mum to working mum
Posted October 5th 2017 by Christine
Christine is one of the Project Workers at Outside the Box and shares how she manages her work life balance for Work Life Week.
My husband and I decided when we had our children that I would be a stay at home mum until the kids reached school age.  I did little bits of bookkeeping and remote admin for sole traders/ small businesses during this time when the kids were napping, at nursery or in the evenings when they had gone to bed – but not too much!  I was always there to take them to groups, help out at nursery/playgroup, go on trips etc..  It worked for us I got to be at home with the kids and still earn a little bit of money.
When my youngest started school my husband pestered and pestered me to get a job, but how could I? I still wanted to be able to go to school assemblies, help out with school trips, take them to after school clubs etc. plus he worked shifts which includes weekend work so finding a job that interested me and that worked around school, school holidays and shift/weekend work was not going to be an easy job!!!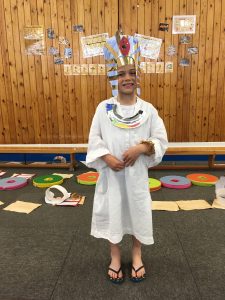 A friend told me Outside the Box were looking for staff, I had worked with Anne prior to having children so got in contact with her to find out more, we discussed my situation and she said that they could work around that if I was successful, I applied for the job and was very fortunate to be successful!
I have been with Outside the Box for a year and half now and I love it, I am doing a job I really enjoy, I work 28 hours a week, which I mostly do during school hours but I have the flexibility to change this around to fit in with school holidays/trips/assemblies/meet the teacher/after school clubs etc.. I am also very fortunate to be based at home rather than in our Glasgow office so no long commutes every day.
For me and my family Outside the Box has given me the perfect work life balance.  My kids have a happy mummy as I am doing a job I really enjoy and make me happy, my kids still have me at home when they get in from school to help with homework and be taxi and my husband still gets to go out on his bike rather than look after the kids before/after work so he is happy!!!