< Back to Blog
Riverside International Food Taster Session
Posted May 30th 2018 by Christine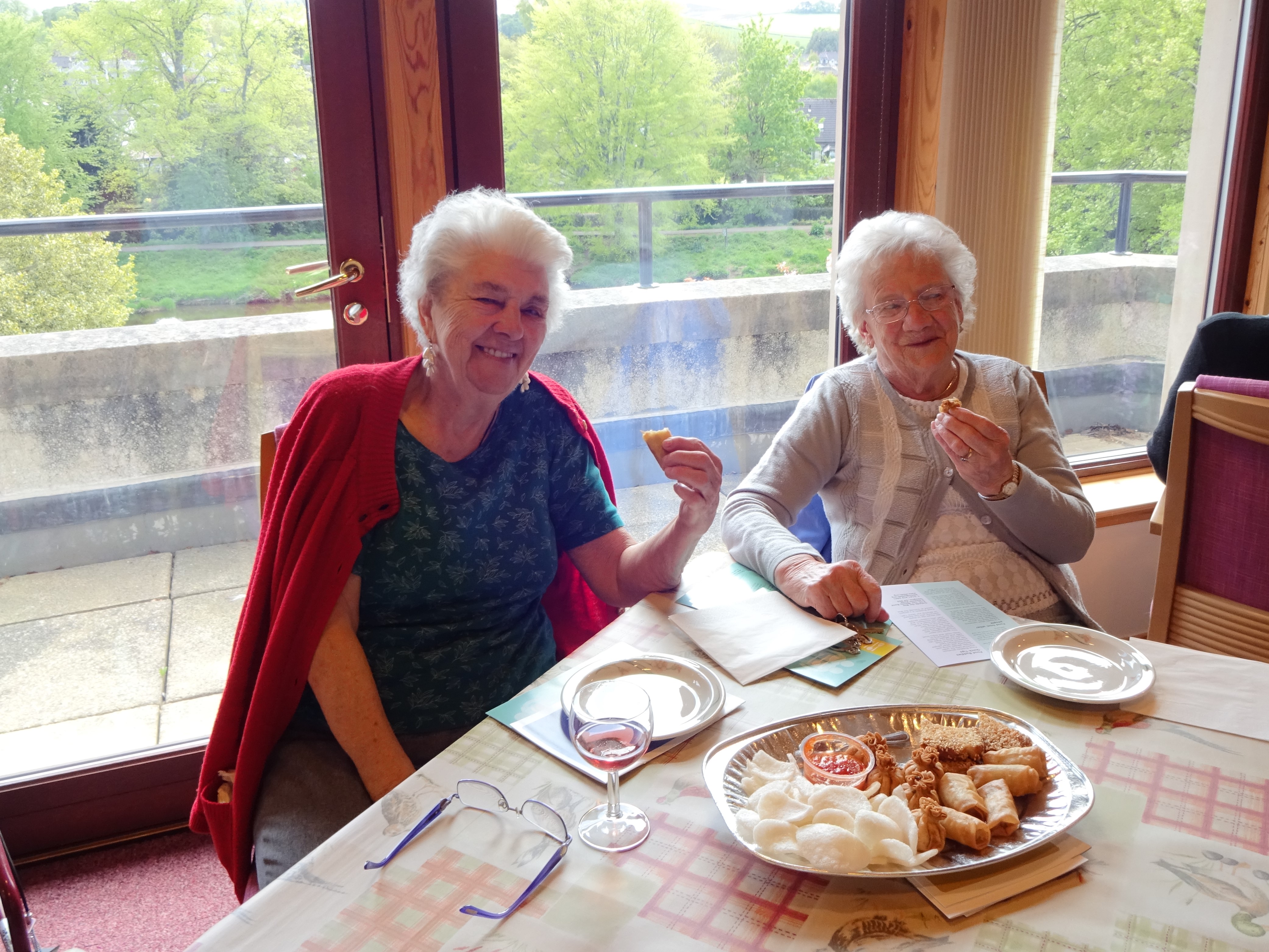 Food Buddies were pleased to be invited to Riverside House in Peebles to host an international food taster session. We took our dozen willing tasters all around the world, many of them trying some of the more exotic foods like sushi for the first time. We were told 'I would walk straight past these in a supermarket' and 'I wouldn't buy these as I don't know if I would like it' as samples of won tons, pakoras and guacamole were enjoyed. With a mix of spicy, sweet and savoury, soft and crunchy, there was something for everyone to get their teeth into.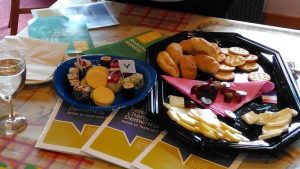 We had lots of chat around different foods, vegetarian cooking, memories of granny's clootie dumpling with thrupenny bits, and one lucky lady discovering she liked mango chutney (and taking the bottle home with her)!
It was also a chance for some of the residents to get to know one another better, and for some of the more able to help the less able ones. We had chat about other interests and occupations: knitting, art, reading and much more. I also met Peebles' oldest living Beltane Queen…on the day when this year's Queen was announced! I hope they will have a chance to meet one another.