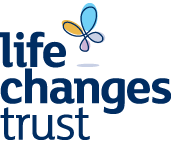 About
We are developing a peer-to-peer resource for people living with dementia who find that their sense of taste and/or smell is changing.
Agnes Houston came up with the idea and it builds on the 'Dementia and Sensory Challenges' booklet that she produced last year.
Outside the Box is working alongside Agnes on this project which is funded by Life Changes Trust.
This project is closely linked to our Food Buddies project which is developing peer support for older people with challenges around food.
Get in touch
To find out more, send an email to Kate: kate@otbds.org or give us a call: 0141 4190451
Download questions and sample answers
Download Sensory Changes Poster & Leaflets
Taste and Smell Hints and Tips film
Dementia & Sensory Challenges Booklet