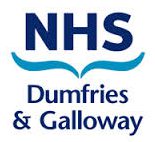 Thank You
During 2015 Dumfries and Galloway Council and NHS  began thinking about how to plan and develop services for people with mental health problems for the next few years or so. As part of this work during February and March we talked to people across Dumfries and Galloway about what sort of community-based services and other supports people with mental health problems value most.
Below is a report of the conversations and the completed surveys. It has been written for, and given to, senior managers working in the Council and NHS in Dumfries and Galloway who are responsible for planning local services. It will help the Council, NHS and the organisations that provide services to plan what they need to do over the next few years.
The report will be shared with the Integration Locality Teams. It will also be presented to Dumfries and Galloway Health and Well-being Team who are developing a Community Mental Health Action Plan and to Health and Social Work Mental Health services.
Thank you to everyone who took part.