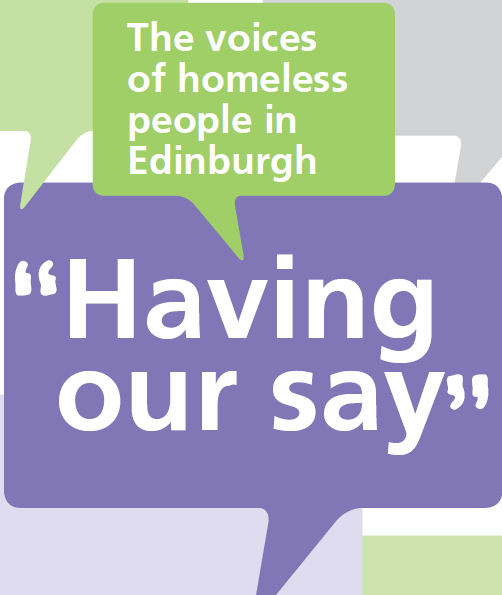 About the project
The Bethany care shelter provides overnight accommodation to people who are homeless and need somewhere to sleep that night. It operates in Edinburgh from early November to early April each year.
The service is organised and provided by Bethany Christian Trust, with help from many volunteers linked to churches across Edinburgh.
In 2010 we carried out a survey of the people who used the care shelter. We also asked the staff and volunteers about the differences they see for people who use the shelters and what would help people.
Feedback
"The atmosphere is warm, almost like a family."
The information will help Bethany Christian Trust and other people and organisations to plan for better services for people who are homeless.  The results of the 2010 survey has already helped Bethany start new care shelters in Stirling and Dumfries.
Bethany and Outside the Box are also using the report to raise awareness among service planners across Scotland about the circumstances of homeless people and the types of services they want, including the ways in which homeless people can be involved in developing the support.
In 2011 we completed a follow up report which shows what has happened since we did the evaluation.  It is available below.
"Thank you for listening to us. Please keep on providing services for us where we can help ourselves and each other."