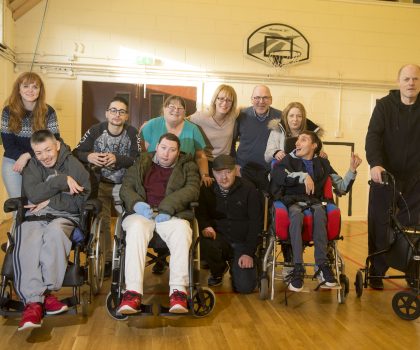 About
The Friends Group is a peer support group for people in Falkirk who have learning difficulties. Each week the group does a different activities, chosen by members of the group, and spend some time having a cup of tea and a catch up. Each session is free to attend.
The group is open to anyone living in Falkirk, or the surrounding area, who has learning difficulties. Carers are also welcome to attend to support people at the sessions.
The project is funded by the People's Health Trust with money raised through The Health Lottery Scotland
When and where?
The group meets weekly on Fridays from 11 am – 1 pm. The group meets in different places so be sure to get in touch to see where the group is meeting if you would like to join us.
Contact
If you would like to come along let us know by contacting Ania or Alice.
Ania: 0751 490 5945 / ania@otbds.org
Alice: 0141 419 0451 / alice@otbds.org
You can also find out more about our activities by following our Facebook group.