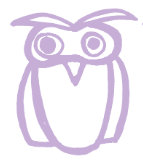 About the project
Older people are clear about the types of support they want and what makes a difference for them. This includes older people with higher support needs, such as those affected by dementia or mental health problems.

Summary of research and other evidence
Outside the Box has pulled together over 20 of the main reports that have been published over the past few years to produce our new report- Building Community Based Support with Older People.
This report brings together summaries of research and learning from across the U.K. and further afield.
It is a useful resource for;
Local groups led by older people
Planning and developing support for older people
Looking at developing resources for everyone in a local community
Contributing to what we are all learning
We hope people will send us examples of community-based support, especially when it is led by older people.
We will post links to other useful resources and materials here, so everyone can have access to them.