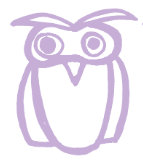 About the project
Being physically active is a challenge for many people as they get older. People who live in care homes face even higher risks of falls and significant health problems and even fewer connections with their communities as a result. Increasing people's physical activity is a good way to help reduce those risks, but many care homes find it hard to come up with activities that engage people and that can be achieved at the home within the resources they have.
The idea to introduce belly dancing to people living in care homes grew out of contact between Wisdom in Practice, the Make it Happen forum in Falkirk and the Forth Valley Migrant Support Network. One of the committee members for the Migrant Support Network is Diane Davis-Bailey, who teaches belly dancing in the context of people being more confident and aware of their bodies. The outcomes for people taking part include having better balance and improvements in people's safety and wellbeing, as well as feeling more confident.
Diane came to the Make it Happen Forum and delivered a few sessions to older people's groups. The outcomes from this included people enjoying it and having fun, understanding more about being safe when out, and understanding more about this culture.
That led to the idea of asking Diane to run sessions in care homes. Diane had done this on a few previous occasions, but doing it now and seeing it as a pilot for more homes doing it was still a good idea.
We hoped it would provide an opportunity for people living in care homes to have more exercise.
We also hoped it would challenge some assumptions about what older people with high support needs, including dementia and very limited mobility, might enjoy.
We have put together a short report about what we did and what we learned.