< Back to Blog
A nourishing day in Denny
Posted March 29th 2017 by Ania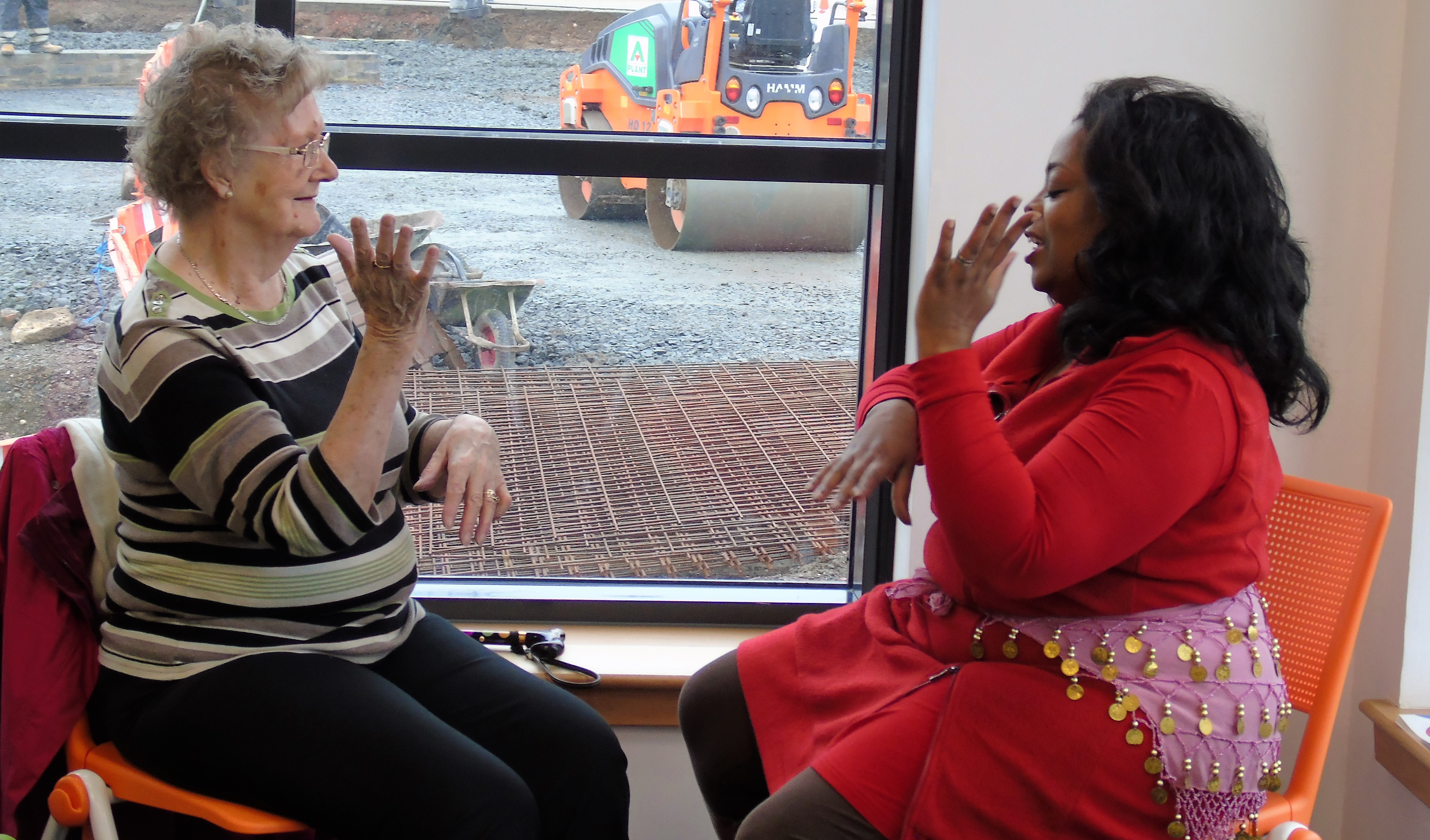 Earlier this month we held a Nourish Yourself event for older people in Denny, outside Falkirk. The idea for the event came from conversations with older people who said that they weren't sure what was available for them in the area.
The event was held in the community room of the brand new library in Denny. We had representatives from local groups, such as Crafty Hookers – local crocheting and knitting group; Falkirk & District University of the Third Age and Make it Happen forum. It was fascinating to find out just how much those groups are doing. The groups also benefited from coming along, as they had the chance to find new members.
Gillian from the local Lloyd's pharmacy came along offering to check people's blood pressure. This proved very helpful to one visitor in particular who had a very high reading – Gillian was able to provide them with an urgent GP referral for the same day.
'Hair by Lorna' and 'Nails by Mags' offered a touch of pampering to the visitors. Unsurprisingly they were very popular! One lady had never had her nails done before and was an instant convert. It made her so happy that she's now planning on having them done regularly.
Diane, the famous belly dancing instructor and confidence coach, was sharing tips on how to appreciate and look after your body. She showed visitors how you can even adapt the belly dancing movements to practice sitting in your chair.
It was a great day; we thoroughly enjoyed talking to everyone and the feedback was unanimously positive.
If you would like to find out about future Nourish Yourself events in your area, please get in touch with Ania: ania@otbds.org / 07514 905 945
This event was held as part of our Falkirk Food Buddies project