< Back to Blog
My communications internship – learning about Outside The Box and digital access
Posted April 7th 2020 by Leon Hamilton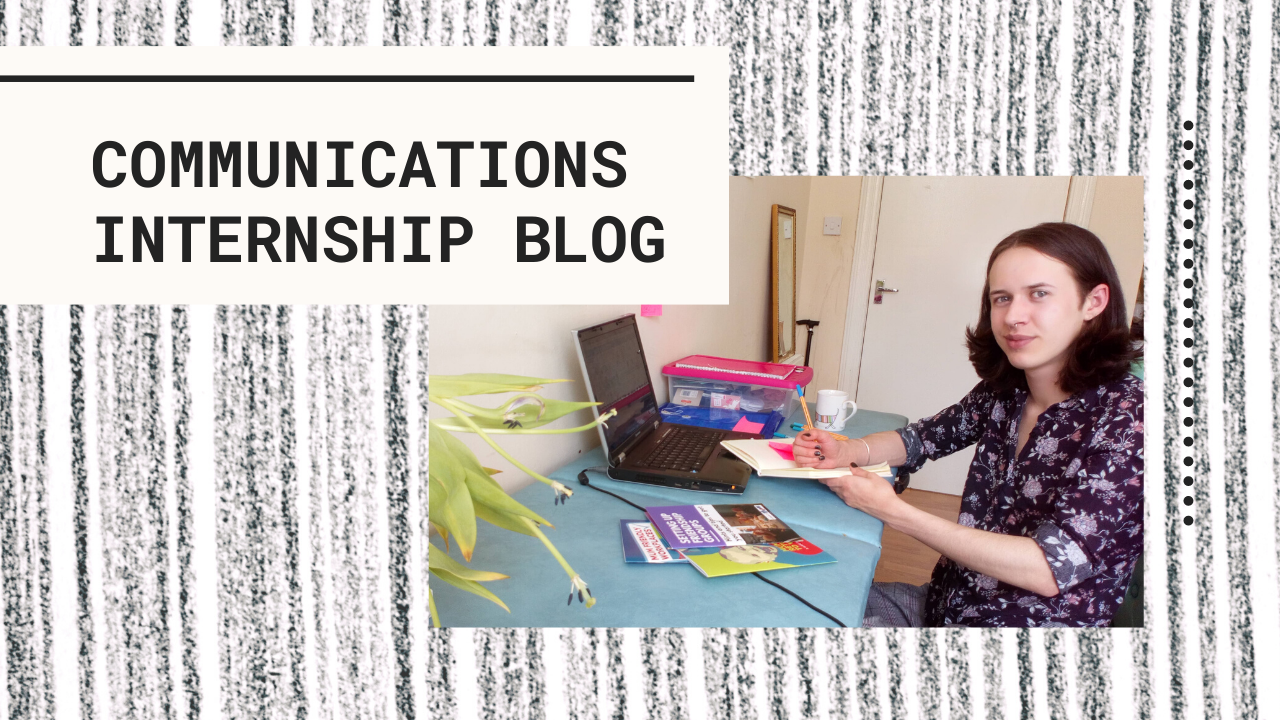 Starting my internship
I started as Outside the Box's new Communications Intern in February – and there's already been so much to learn! I learned as much as I could about Outside the Box's work before applying, and I was blown away by how many projects are happening.
Up close, the work is even more interesting and diverse than I could have guessed. I want to share some of the projects I've found most exciting.
On my first day I took part in a meeting about the Community Connections project. It supports groups and activities which bring people together in North Angus and East Renfrewshire. As an islander from a rural place, I love that the project builds on local knowledge (and the Rural Wisdom project). People in rural areas face particular challenges – like distance and transport – and can be great at coming up with ways to keep everyone connected.
I appreciate that Outside the Box doesn't try to think for communities and people, or tell them what to do. It supports them with community-building and inclusion – as well as the technical bits like getting project funding. The communities OTB works with are the experts, and I look forward to learning more from what they do.
Wellbeing and working from home
Since then I have learned about OTB's work on mum-friendly workplaces, access to community gardening, and making spaces more dementia-friendly (from meal times to Scotland's woodlands). I also started to help plan for a wellbeing event by making a list of fun and positive videos and activities for children taking part. Children are important members of our communities, so including them shouldn't be an afterthought!
Of course, we are all working from home because it's important to slow the spread of Covid-19. So we're all thinking about new ways to support communities without in-person meet-ups and events.
I've found Rhiannon's blog post on Covid-19 support and resources for coping with the pandemic helpful – there are lots of good ideas for dealing with stress. I'm looking forward to the virtual museum tours the blog mentions. And the team shared loads of good tips and tricks for working from home in this post.
Getting to create online content for the Queer Families group has also been nice for my wellbeing. Supportive LGBTQ+ spaces are always important, and you can follow the Queer Families Instagram for some positivity in this hard time.
Inclusive online communication
As many services and community events are moving online, I'm thinking about people who have less access to technology. A lot of things can make it hard to get online and virtually take part in your community. I'm trying to get better at making online content and events more accessible, as it's important that we don't create barriers which stop people from taking part.
For example, posting an image without Alternative Text or a video without Closed Captions would create barriers for many people, particularly people from Deaf and disabled communities. I find Birds of Paradise's Accessible Marketing Toolkit very helpful, and I'll share more online access tools in future blog posts.
This internship was made possible by Inclusion Scotland's 'We Can Work' internship programme, through which Inclusion Scotland is funded by the Scottish Government to create internship opportunities for disabled people in Scotland. These internships give valuable paid work experience to help disabled people develop their careers.
Tags: