< Back to Blog
New Age Kurling Get Together
Posted December 20th 2018 by Jan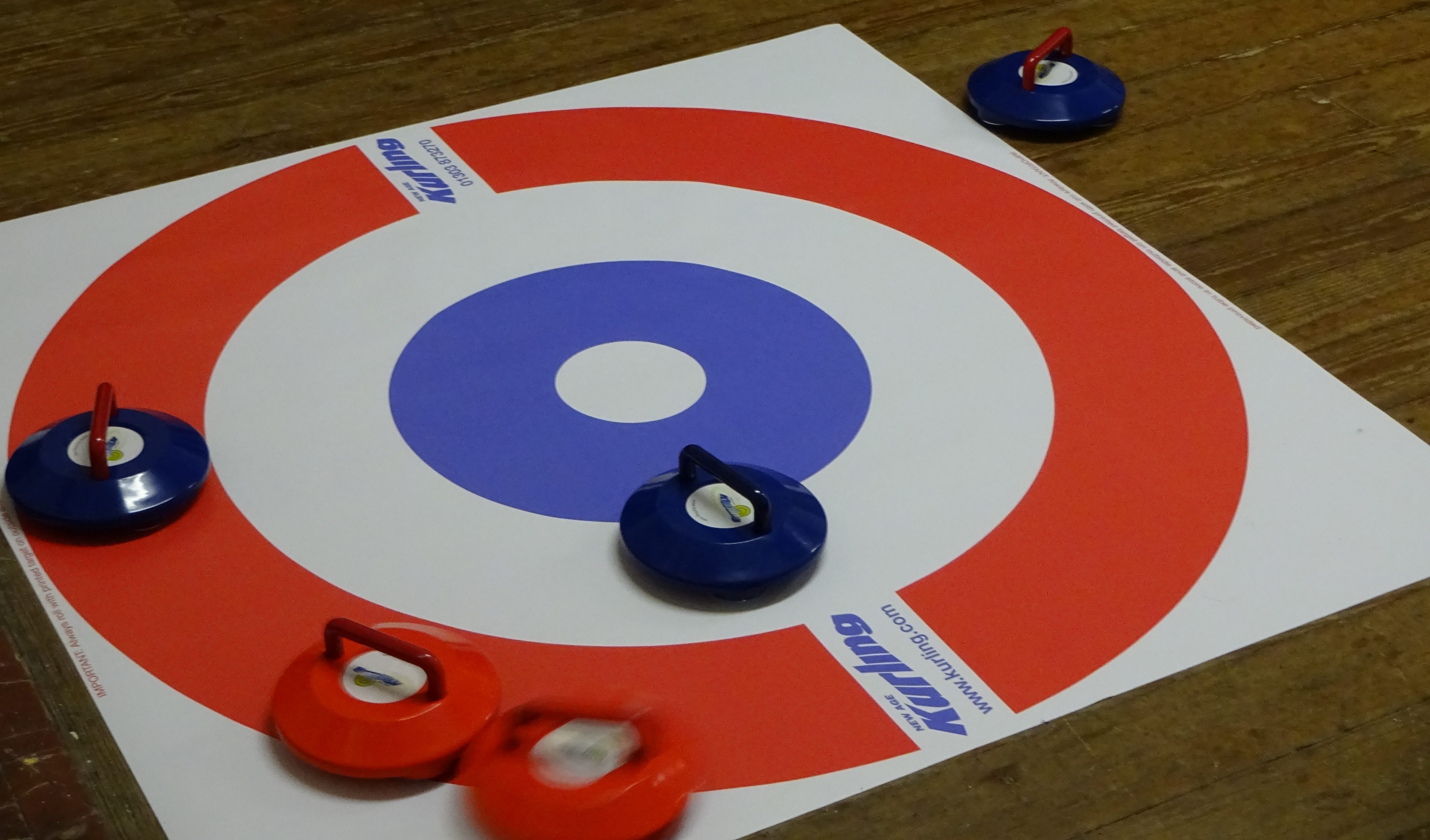 On the 11th December we joined Caddonfoot and Fountainhall Kurlers for one of their regular get togethers at Fountainhall. Over 30 people came along and enjoyed a busy afternoon of Kurling and food. It was lovely to see these two Kurling groups coming together in an atmosphere of warmth and friendship.
At the break Roddy read out the HUG, which Lorna had given him to cheer him up following his stroke – it's a lovely piece and appropriate for everyone who needs a hug!
THE HUG

WE ALL NEED TWO HUGS A DAY FOR SURVIVAL.  WE NEED FOUR HUGS FOR MAINTENANCE, AND SIX HUGS FOR GROWTH.  HUGGING IS HEALTHY, IT HELPS THE BODY'S IMMUNE SYSTEM, CURES DEPRESSION, REDUCES STRESS AND HELPS US TO SLEEP, ITS INVIGORATING, RE-JUVENATING AND HAS NO UNPLEASANT SIDE EFFECTS, WHY ITS NOTHING LESS THAN A WONDER DRUG, A HUG REQUIRES NO BATTERIES, IS LOW MAINTENANCE IS LOW ON ENERGY CONSUMPTION, BUT HIGH ON ENERGY YIELD, ITS INFLATION PROOF, NON-FATTENING AND DOESN'T COST A THING, YOU CAN GIVE IT AWAY BUT IT CAN'T BE STOLEN AND ITS FULLY REFUNDABLE.

 

LETS HERE IT FOR THE HUG!
And the winners….