< Back to Blog
Local People Linking and Learning about Rights
Posted October 5th 2021 by Ciara
Learning about and accessing human rights in communities
We are excited to share a series of animated videos that were made by the communities we worked with through our Learning about Rights sessions. The videos explore issues around human rights, social care, and how to better access our rights. They share learning from the sessions and different ways of communicating. We developed these tools with people in lockdown as another method to raise awareness of what rights are important to them and how to apply the concept of human rights to our everyday experiences.
Thank you everyone who supported Local People Linking!
This work marks the end of the Local People Linking project after four years delivering training sessions with community members to raise awareness of human rights and how to access them.
As we move into a newly funded project centred around equalities and human rights, we want to say a big thank you to all the people, groups, communities, networks and associations who have supported our community rights journey. It's your stories and experiences that make learning about rights come to life and we are excited to share the videos that were made as a result of these sessions.
We hope you find these videos useful and that they spark conversations about rights in your own communities and organisations!
Read the resources here
Local People Linking: PANEL Resource
Local People Linking: Community Human Rights
Watch the videos here
Local People Linking: What does good communication look like?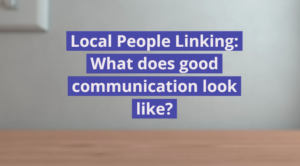 Local People Linking: Having a conversation about Human Rights and Social Care
Neighbourhood Networks Members Human Rights Charter
Neighbourhood Networks Staff Human Rights Charter
Neighbourhood Networks Tips for Mental Health
Tags: community human rights, community learning, equality, human rights, local people linking