< Back to Blog
Kurling for communities… and in the corridor!
Posted October 3rd 2017 by Christine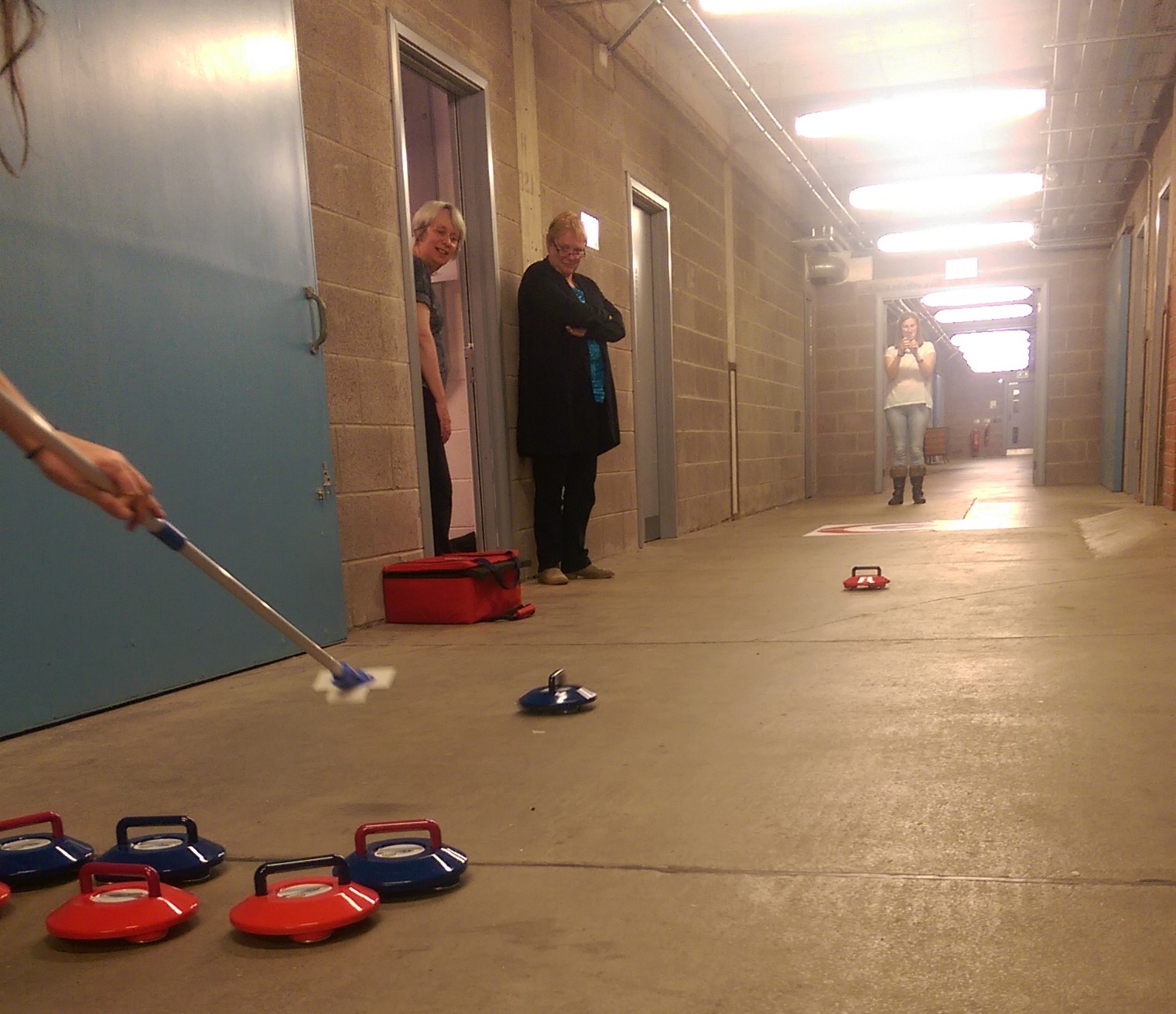 We are now the proud owners of our own New Age Kurling equipment!
New Age Kurling groups are popping up all over the country but through our Flourishing Borders project (in the Scottish Borders), we were finding that many of the more rural areas there were missing out.
Several of the communities that we were working with wanted to try it out – it is great fun and everyone can take part.  It is played indoors in a longish hall, you set the target at one end, get into either teams or play as individuals and then from the opposite end push your stone towards the target.  Each ring of the target has a scoring value with the bull in the middle being the highest.
To push the stone you can use the pushers (sticks), a ramp or you can release it from hand so the game is really inclusive for young, old, all levels of mobility and all abilities.  Earlier this year we held a taster session in Netherurd; as they wanted it to be a whole community event so I took my 10-year-old son Luis along with me and asked him to write a blog about it, he still talks about it!
Now a weekly kurling group has got going in Cadenfoot which is proving hugely successful.
Previously we had borrowed sets but now are happy to own our own which we can bring along to community events and groups. We all enjoyed having a go in the corridor after our team meeting this afternoon!
Tags: