< Back to Blog
Is this work, or life?
Posted October 3rd 2017 by Guest blogger - Rosie McIntosh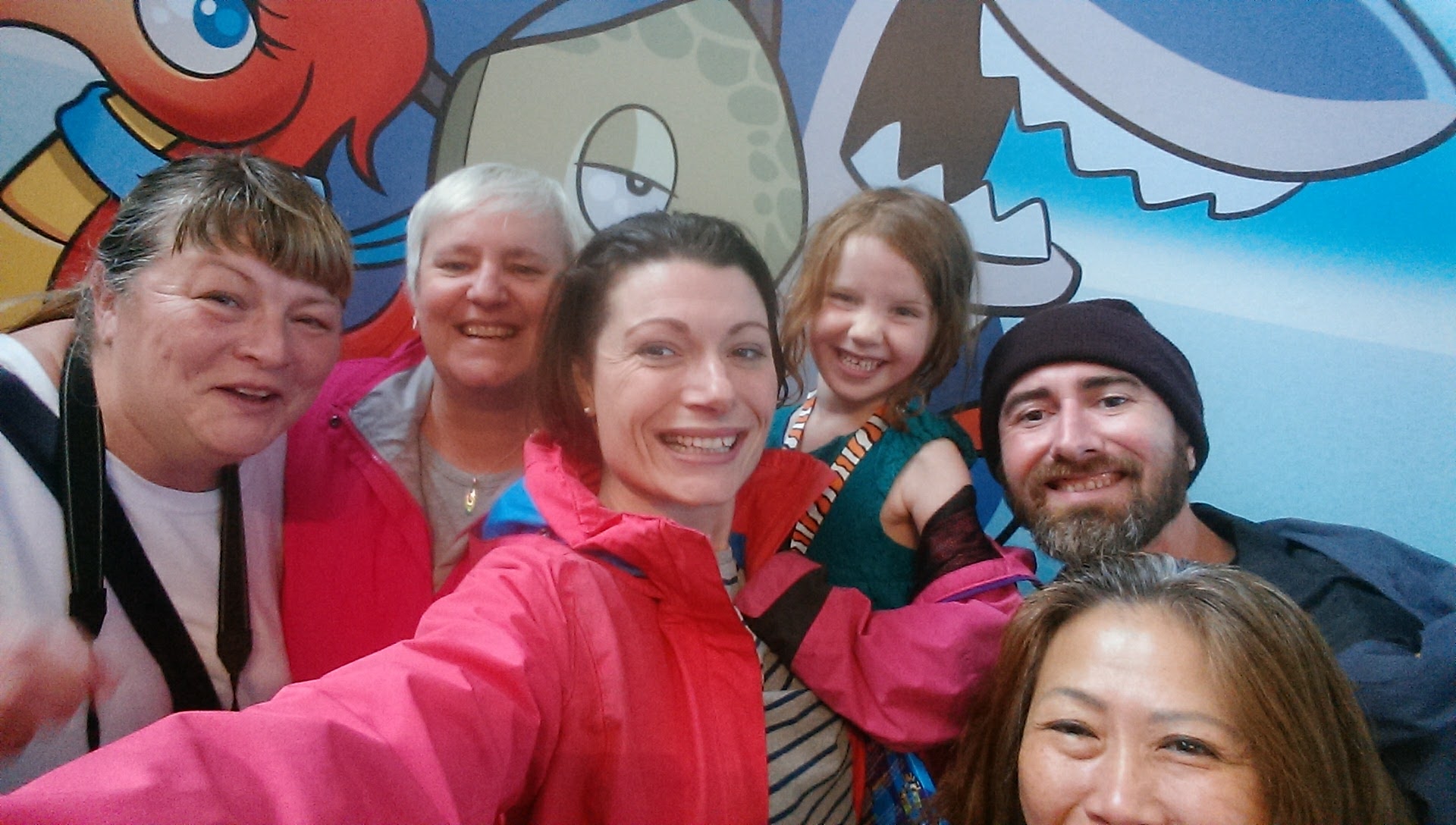 Rosie is a member of our Board and works for Mind Waves. She wrote to let us know how she manages her work life balance for Work Life Week. 
When I heard about Work Life Week, I was on a train, checking work emails with one hand and grappling with my four year-old daughter with the other.
I was surrounded by a group of people who volunteer with the mental health project I manage. We were on a day trip to the Sea Life centre at Loch Lomond.
I couldn't help laughing when I opened the email. All I could think was
"Is this work, or life?"
It feels like the boundaries between the two are pretty porous. My husband and I are both self-employed and part-time. I'm acutely aware of how lucky we are to have that flexibility. I can only imagine how hard it is to have a demanding boss who doesn't get what it's like to have caring commitments.
I really do love what I do and I'm grateful that it basically, mostly, works around our family life.
And yet…
If I have to work on a day when I can't get childcare, the poor kids are schlepped along to meetings (or, if they're lucky, day trips to the Sea Life centre).
If I can't find paid work, I still pay for childcare.
If the kids get sick when I'm delivering a training course, there's nobody to cover for me (and there's certainly no sick pay).
If a client needs something when I'm with the girls, Peppa Pig takes over the childcare while I plough through edits.
The thing is, there's a bit of a myth around parents and self employment. There's an image of a go-getter mumpreneur, juggling nappies and spreadsheets to build a business empire.
But most of us have drifted into this way of working. Some of us have faced outright workplace discrimination, others have been pushed by a lack of good quality part-time jobs.
In the three years following the economic breakdown of 2008, 80% of new businesses were registered by women.
Women have become self employed, which for all its benefits, means no stability, no pension contributions and no union representation. For me, for now, it basically works. For others, it's a glorified zero-hours contract.
The shift towards self-employment for better work life balance is less a celebration of going it alone and more a condemnation of working practices, even in the third sector, that force parents to choose between work and family.