< Back to Blog
Intergenerational National Network – Update
Posted October 11th 2018 by Pat Scrutton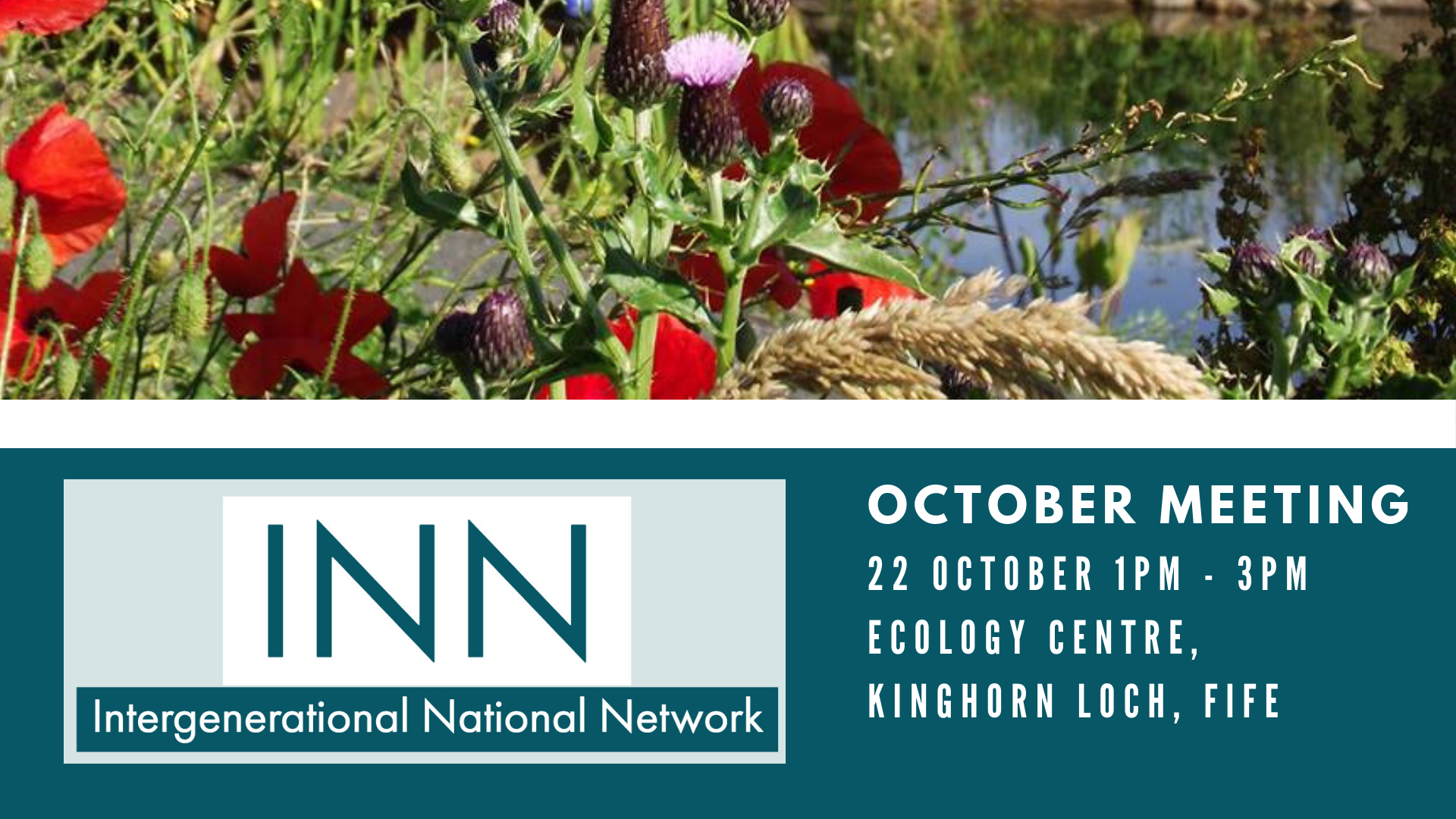 The Intergenerational National Network (INN) met on 10 September at the Citadel Youth Centre in Leith.  The Citadel has been a long-time champion of intergenerational working, and we heard from Willy Barr and Ryan McKay about New Spin, which, impressively, has been running for over eight years, and the newer, schools-based, Old's Cool. Ryan distributed copies of the Old's Cool Intergenerational Practice Toolkit, which is the result of three year's work, and focuses on the guiding principles and key aspects of the programme.
You can see some YouTube films here:
We also heard from Jennifer Rodger-Casebow about the Edinburgh International Science Festival, which was the first science festival in the world, and which has now been running for 30 years in Edinburgh, and 11 in the United Arab Emirates. Every April they run a two-week Festival, with many family-friendly events and activities. They also take a touring programme out to schools across Scotland, reaching 72,000 pupils from nursery to S2.
Because of the broad range of participants across sectors and backgrounds, INN meetings always result in rich conversations. In September, we also heard from Working Rite; Cycling Without Age Scotland; Citizen Curator; Eden Project Communities; Fife Council; Fire and Rescue Scotland and the City of Edinburgh Council.
The next meeting will be on 22 October at the Ecology Centre in Fife. For more information on any of the above, please contact Pat Scrutton, Co-ordinator, at patscrutton247@gmail.com or on 07557766779.
You can also give us a like on our Facebook page, which is also a space to share thoughts on intergenerational matters.