< Back to Blog
Food Buddies and Dementia-friendly tourism
Posted September 24th 2018 by Ruth Noble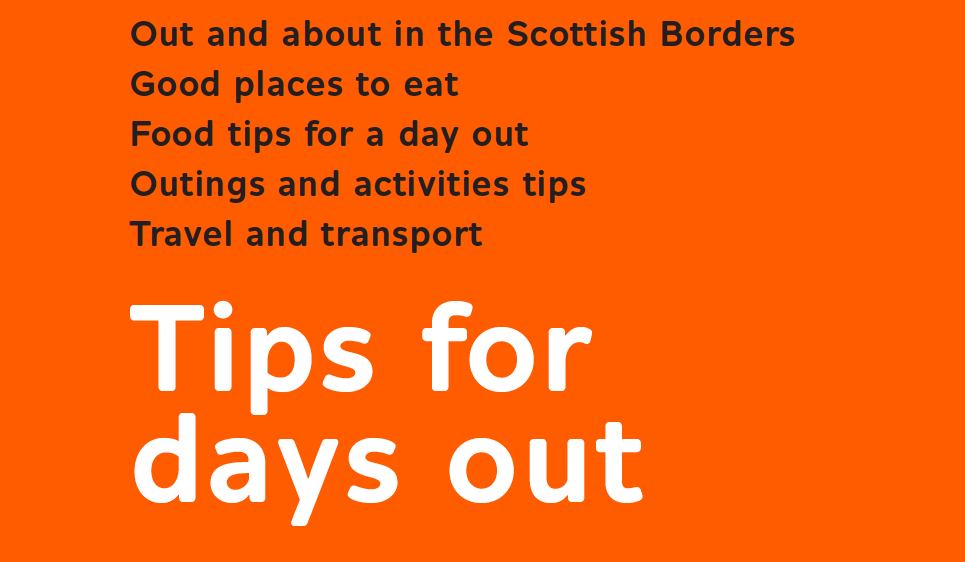 September for Borders Food Buddies has been a busy month, spending time with people living with dementia as well as organisations who are striving to be more dementia-friendly.
It started with us attending a 'Dementia-friendly tourism' event in Edinburgh, where the general message was that if a visitor attraction, transport or accommodation is dementia-friendly, it is more accessible and appealing for everyone. Visit Scotland are keen to promote this as being good from a business point of view, and have developed various online tools so that providers and users can promote or check out accessible opportunities.
At Food Buddies we have been playing our own small part in this, and have been visiting more cafes and delivering training to staff and volunteers who work in different food settings. We spent an evening at Whitmuir organic café and farm at Lamancha (near Leadburn, south of Edinburgh). Whitmuir are keen to ensure the café and other outlets at the farm are as accessible and welcoming as possible, for all their visitors. The training led to some thought-provoking discussion as well as personal anecdotes, and staff now feel better equipped to welcome customers of all abilities. Practical measures such as clearer signage for toilets will also be put in place.
A couple of weeks later, we went to Eyemouth on a rainy day to deliver our training to a group of Healthy Living Network volunteers.  Some of the volunteers worked with us to deliver the Summer Cookout, it was lovely to see them all again and we are looking forward to working with them again in the near future. This session was very informal and participant-led; Agnes Houston's video about Taste and Smell changes with dementia was certainly a hit. Download her booklet on the subject here. 
And now we have our 'Days Out' booklet which we hope encourages people to get out and spend time doing everyday activities they have always enjoyed, even if this has become more challenging when one member of the household has dementia. The booklet can be downloaded from our website or hard copies can be ordered from the office.
What next for Food Buddies? We are hoping to obtain extra funding to be able to take our training to more establishments in the Borders, so that we help to work towards a true dementia-friendly community. This will benefit everyone: people living with dementia, the wider community, and businesses.
For a copy of the Days Out booklet call the office on 0141 419 0451. To download a copy or find out more about Food Buddies, visit our project page.